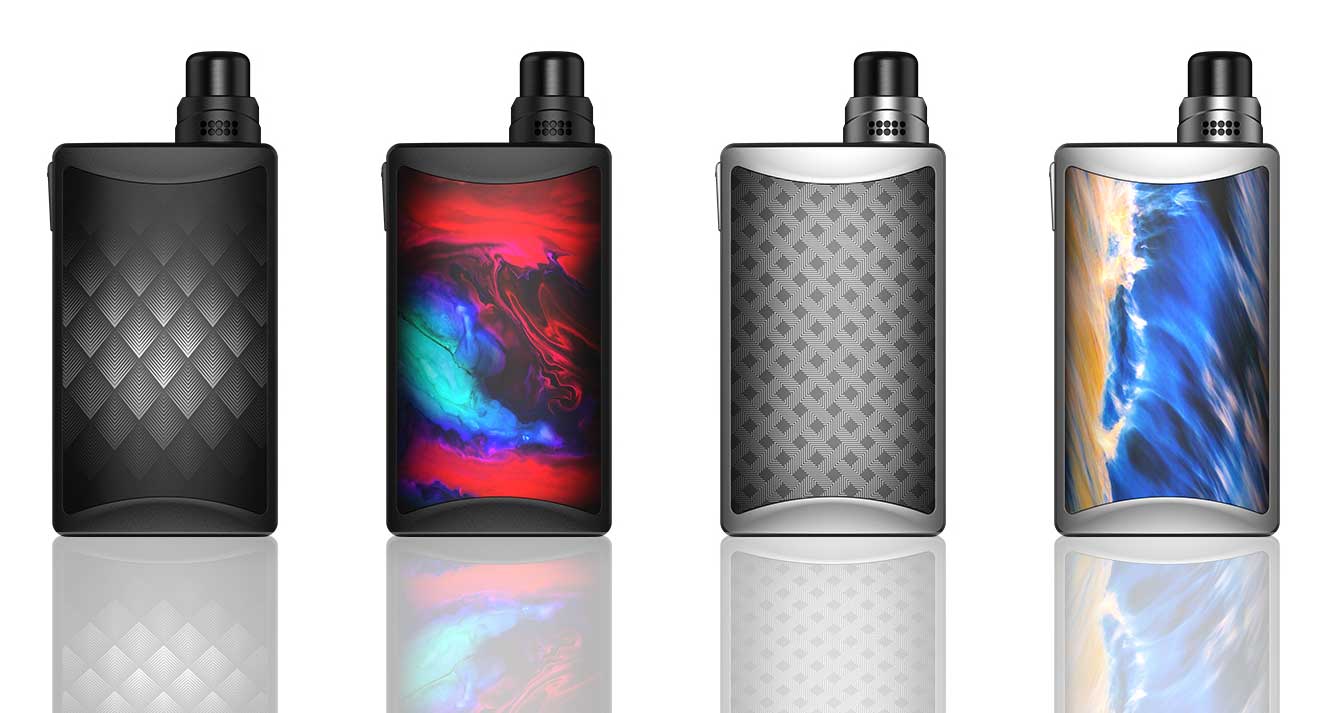 Here are cheap deals to buy the Vandy Vape Kylin M AIO Pod Kit.  This vaping system is a true rebuildable pod system and features a DIY coil, a pre-built mesh coil, a 5mL juice capacity with a standard pod, a 2.5mL capacity if using pre-built coils, waterproof PCBA, 70 watts of adjustable power, easy side fills without pod removal, a replaceable 18650 battery, a multitude of safety protections, 3 operating modes and single 18650 battery support with type-C USB charging.  The kit is for sale in wormhole, fantasy forest, silver moonlight, and polar phantom.
Overview
If you look at the design of the Kylin M AIO, you will immediately notice it is quite small for a 70-watt pod system. With color options of Wormhole, Fantasy Forest, Silver Moonlight, and Polar Phantom, the panels look incredible, and the resin finishes are out of this world. On the inside of the pod mod, you will find that the PCBA circuit board is waterproof to prevent damage from dust or water. It is great that you'll never worry when using this kit at the pool or beach. Plus, the drip tip on each pod is made of resin and has honeycomb airflow.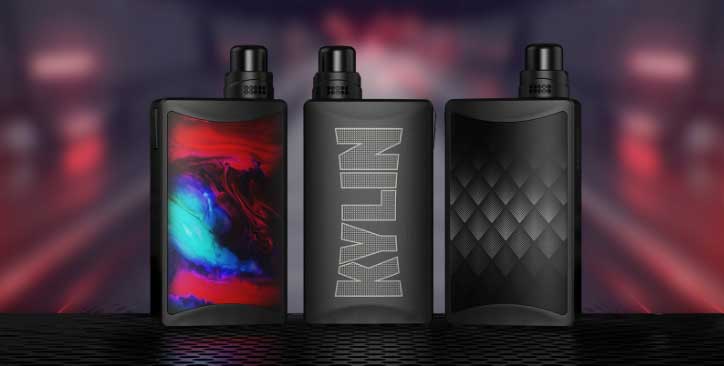 What's unique about this kit is that you may use either a 2.5mL pod that works with pre-built coils or a 5mL cartridge with a build deck for DIY fun.  The package includes pods, several different coils, and wire and DIY tools. Each pre-built pod comes with a pre-installed 0.3ohm single mesh that fires 35 to 45 watts, while the RBA pod works with single mesh or standard wire. To top off the juice reservoir, open a rubber stopper that hides a decent-sized e-liquid port.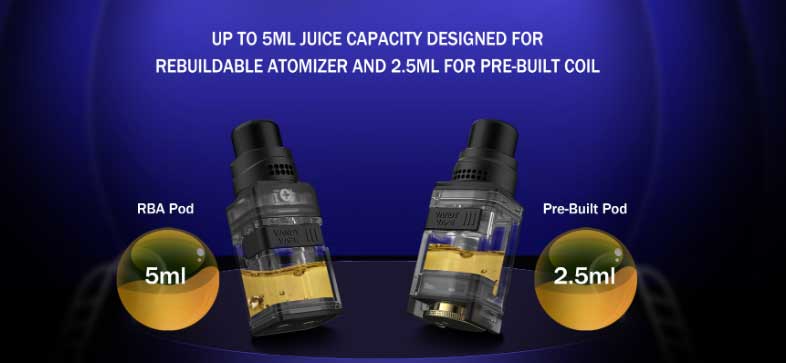 Technically, this setup also does not disappoint, considering it can produce up to 70 watts of power. There are three different modes, including variable wattage, W, and TCSS, which permit a thorough and versatile vape experience. Power comes from a single 18650 cell stored behind one of the panels which also hides a small display screen, two adjustment buttons to navigate the menu, and a type-C charging interface.  Finally, many safety protections prevent dangerous operations. These include open circuit protection, high current protection, 10 seconds cutoff, short circuit protection, high-temperature protection, and low battery warning.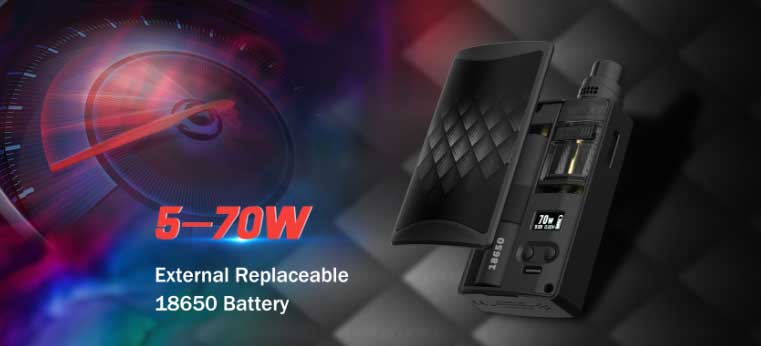 Features & Specifications
Dimensions: 100.8mm x 46.5mm x 24.5mm
Strong and durable
PCBA waterproof
Colors: polar phantom, silver moonlight, fantasy forest, wormhole
Resin drip tip with honeycomb airflow
Display screen
2 adjustment buttons
Power range: 5W to 70W
Uses 18650 Battery
Effortless battery panel
Type-C charging port 1500mA
Rebuildable deck pod: 5mL juice capacity

Single coil rebuildable deck

Pre-built coil pod: 2.5mL juice capacity

M Coil 0.3ohm (35W – 45W) Single Meshed

Easy side fills
Operating Mode: VW/VV/TCSS
Operating Voltage: 3.2V to 4.2V
Output Voltage: 0.5V to 5.5V
Max Output Current: <30A
Safety protections

Short circuit
Low battery
Over-temperature
Over-puff
Over-current
Open circuit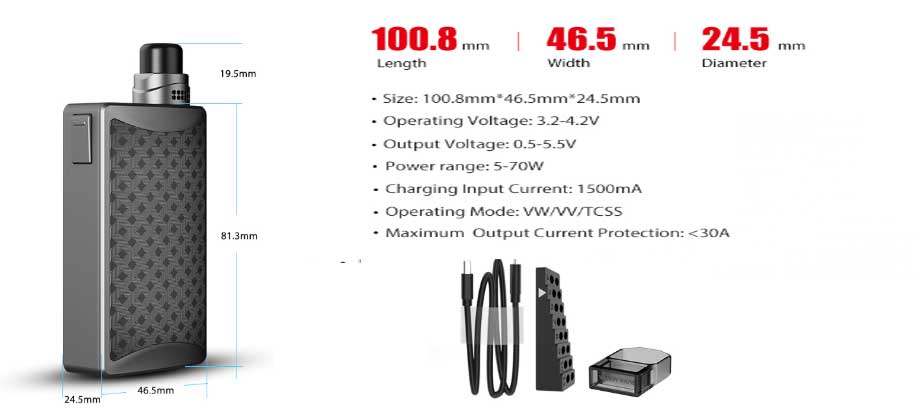 Package
In addition to the pod mod, you'll get a DIY pod, a standard pod, 6 different coils, an M wire rod, a lead guide, cotton laces, steel wires, a wire heating tool, a bag of accessories, a user manual, an instruction manual, and a type-C USB charging cable.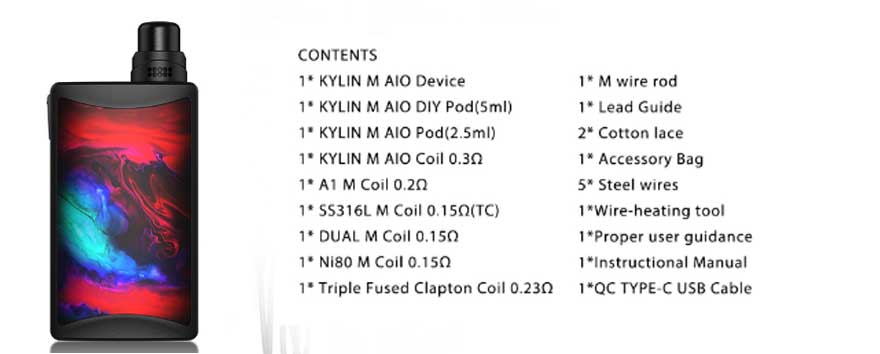 Similar Products
Total Views Today: 1 Total Views: 1,580