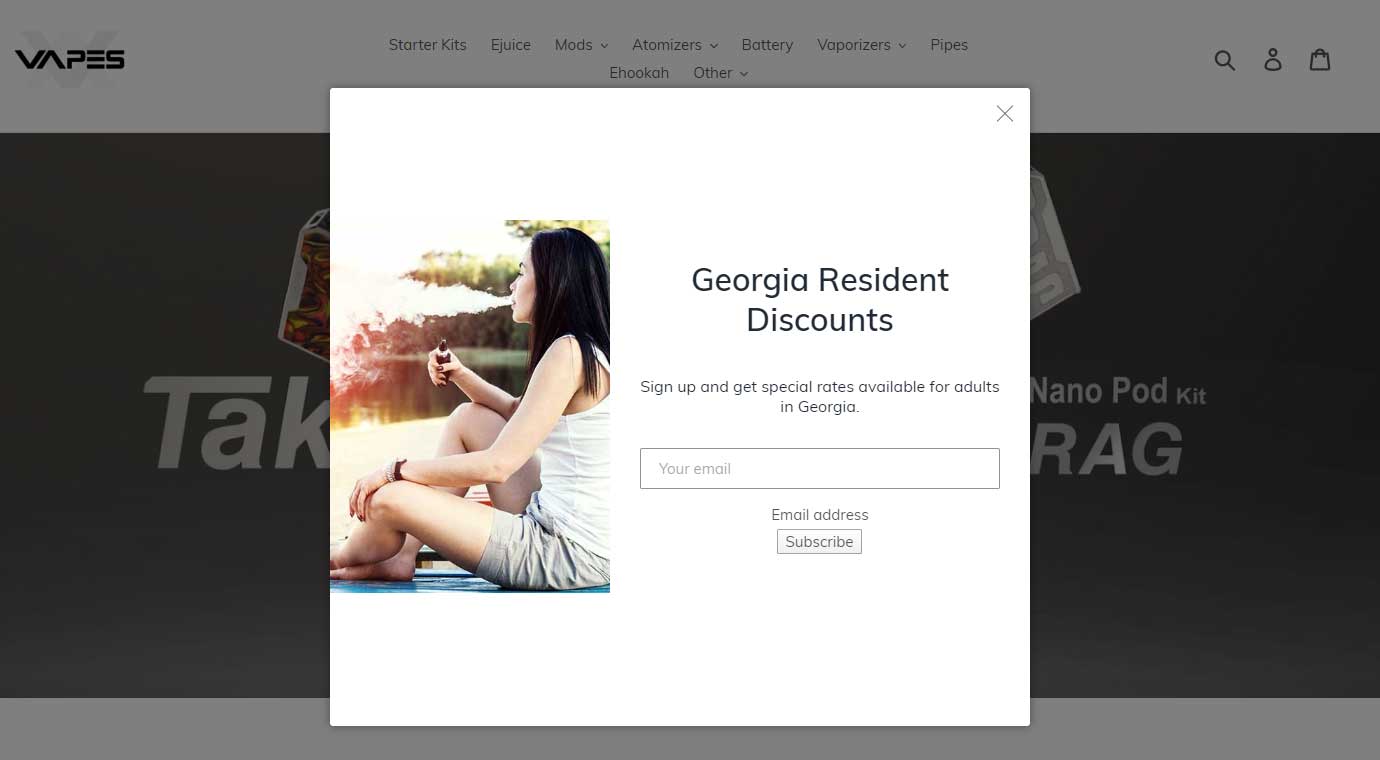 Vapes.com Intro
As we previously stated in the Vapes.com coupon page, it may be hard to trust management at vapes.com because of the way they treated Cheap Vaping Deals and our loyal visitors. Since our previous writing, the company has further proven this point because more of our sales were canceled, only because we bruised the Vapes.com management's ego by calling them out about the shady order cancellations.
Nonetheless, we decided to have an objective look at the website, its layout with this first ever review of Vapes.com.
First Impression
When you first enter the website, you are immediately inundated with numerous popups, the first of which is the 18+ verification gateway. We can understand this required age gate, but unfortunately the popups don't end there. Next, the company has a "subscribe to our newsletter" popup window in which they've inserted your current location. We got the "Georgia resident discounts" popup with "discount coupons for Georgia residents".  It is doubtful that their emails contain coupons specific for your state, so this seems shady at best.  And, the annoying stuff doesn't stop there as next they have a "want instant order updates" popup in which they will send you notifications via your browser if you click "yes". We never allowed these notifications because we won't ever buy a thing from vapes.com (unless hell freezes over). Plus, you are sure to receive notifications even if you never order a thing. So, the overall first impression is a big fail.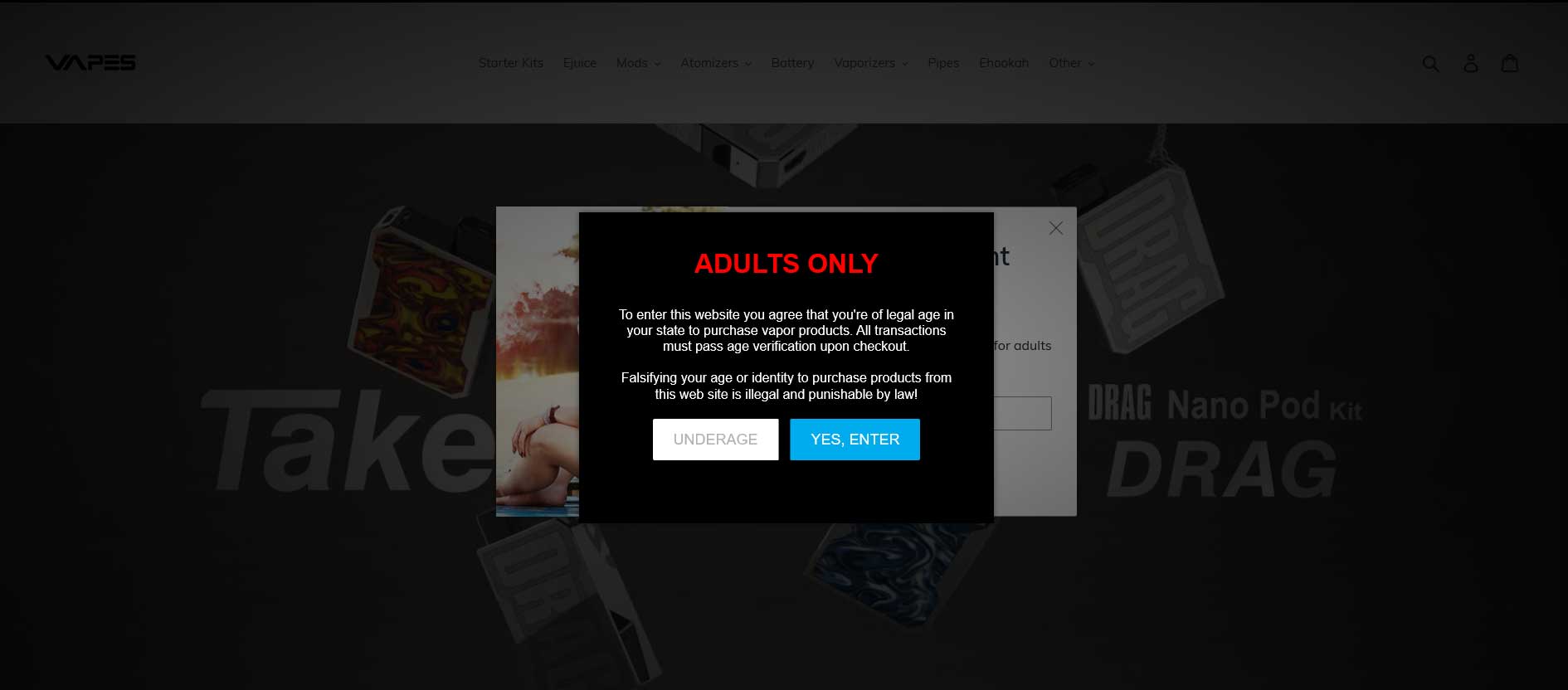 Website Design
The design of the website isn't too bad. It looks like they are using your standard shopping script, although they managed to make it very plain and unpleasing to the eye. If you compare the vapes.com page to other sites that use the same shopping script such as eightvape, you can see that the latter website is very colorful and features amazing custom banners. Vapes.com is just mostly an all white background with a bunch of products listed and a plain looking logo and banners copied from elsewhere. See the difference for yourself in the picture below.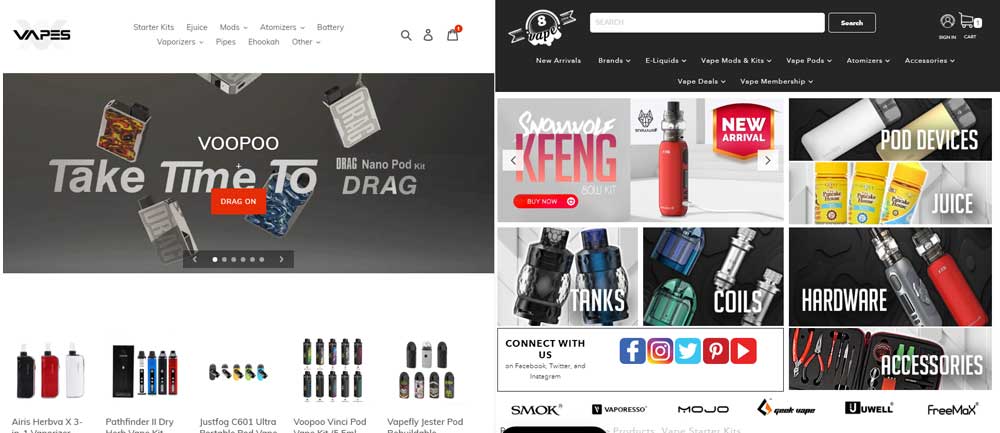 Outrageous Prices
It would be unfair to vapes.com to compare their prices to the ones found on our site's hardware deals and ejuice sections. After all, we are experts at finding the best possible vape deals. So, we did a simple product price comparison with Breazy.com, a competing site. We checked the price for the Vaporesso Luxe Nano Kit with SKRR-S Mini Tank, the first item we saw in the "starter kits" section on vapes.com. As of this writing, Breazy has this item for $18.99, but Vapes.com sells it for a whopping $79.99.  And that's supposed to be a sale price. Yes, you are getting fleeced if you pay that $ amount for an outdated vape kit.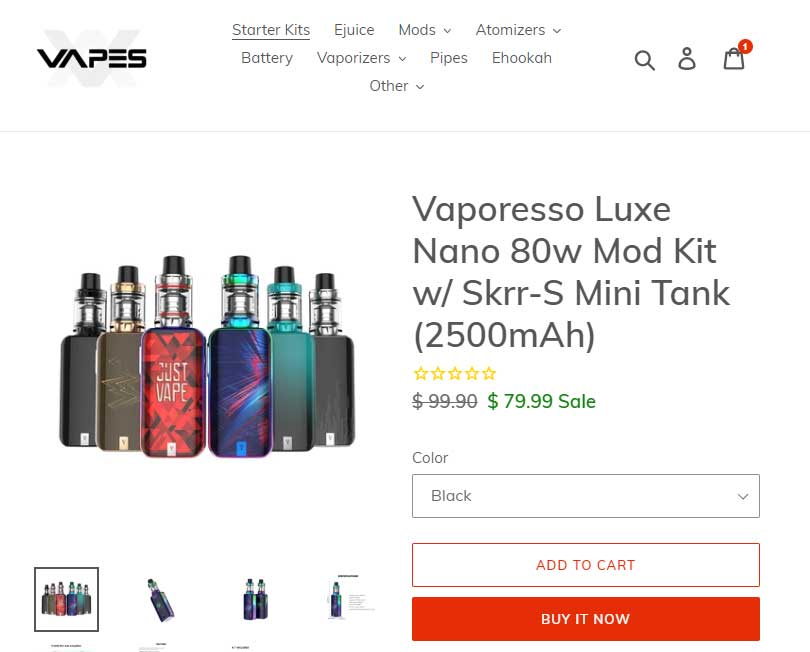 Little Inventory
Another place where vapes.com falls short is the number of products they sell. For example, if you look at their hardware section, you'll see only 19 products are listed. And with tens of thousands of e-liquids available in the wholesale vape marketplace, vapes.com manages only a total of 130 e-juices on their site, none of which look to be any of the popular ones such as, for example, Naked 100.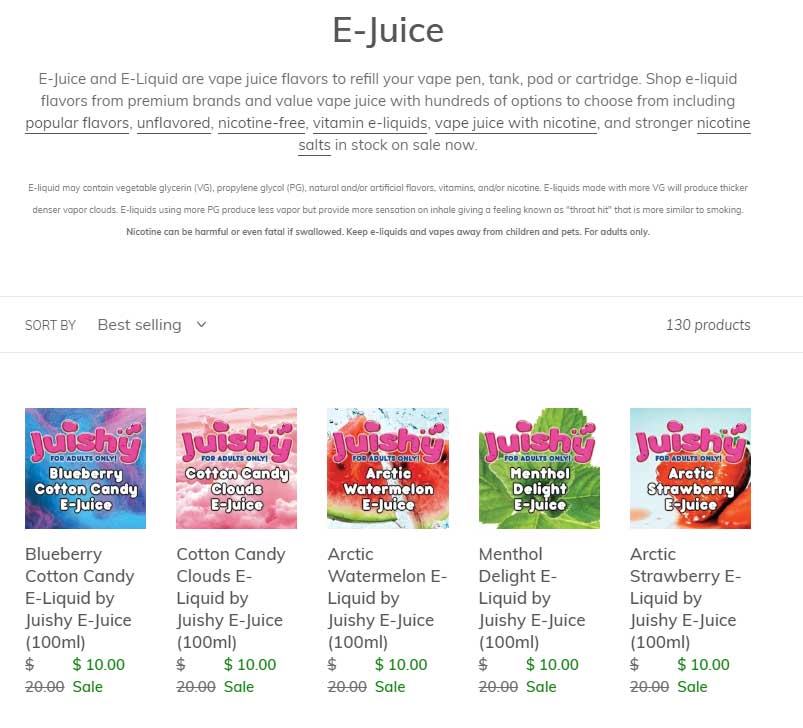 Conclusion
If you take into account our prior bad experience with the owners/management, the high prices, the limited inventory, the annoying popups and the plain web design, we can't see why anyone would even visit the Vapes.com websites. And don't just take our word for it.
Here's what one user wrote on Reddit:
" Got ripped off from these bastards. [I] ordered my product, [and they ] took the money out of my acct. They finally sent me a confirmation after calling and emailing. The box was sealed upon delivery. When I opened it, not one thing in the box. Completely fn empty and sealed box. What a rip off. Be warned – you will get a shipment if you do at all, its empty inside. Maybe they got pissed off that I  called and emailed to get an order confirmation."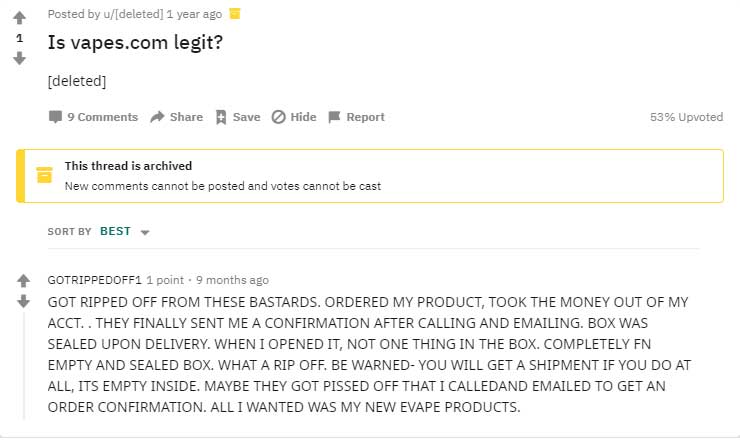 And on
ECF
, one comment seemed familiar:
"Yup, just ordered a sick king cobra gunmetal drip tip from them last night. I hear people say the owner is a douche, but nonetheless I love their site".

Both of these reviews sound similar to our experience with vapes.com: vindictive, dishonest and arrogant management. Order from Vapes.com at your own peril…
Better Stores
Total Views Today: 2 Total Views: 1,336