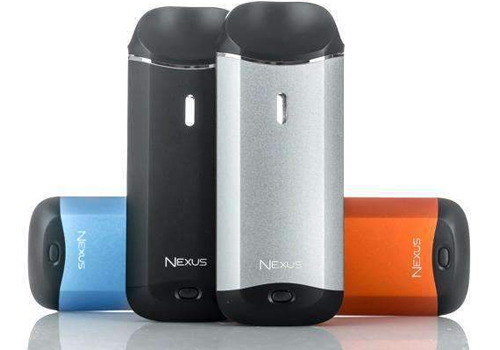 Here are cheap deals for the Vaporesso Nexus AIO Starter Kit.
Overview
The Vaporesso Nexus AIO is a vape starter kit that is perfect for use with nicotine salt based or other high nic e-liquids. This setup measures 85.7mm x 34mm x 18.2mm and is available in silver, black, orange, blue, green, purple, ruby and dark blue colorways.
Inside the Nexus, there's a 2ml capacity refillable tank that is perfect for those who dislike removing and refilling pods with small fill holes. Unlike pods, the internal tank in the Nexus has a large fill port to prevent a juice mess and will work with both high and low VG juices. To add e-liquid, all you do is remove the mouthpiece and lift a silicone plug to open the fill hole.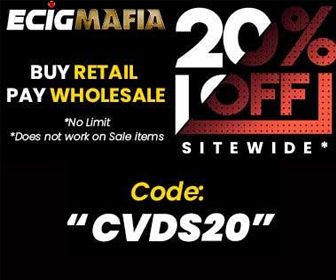 Next to the tank's juice port, you will find the CCell coil that is long-lasting, is made with an innovative heating element and is made with ceramic instead of cotton for better flavor production. Rotating the bottom of the coil results in airflow adjustment which will meet your desired mouth-to-lung vape experience. With purchase, you'll get the NX CCELL Ceramic Coil and also an extra NX Cotton Coil.
Powering the Vaporesso Nexus AIO Mod is a 650mAh internal battery that is recharged via the micro USB port and of which the charging system operates with a 1 amp charging current. To keep track of the cell's charge level, a battery LED light is located on the bottom and it will be white (charge level above 70%), yellow (charge level in the 30 to 70 percent range) or red (power level below 30%). In this way, you will know when it's time for a recharge! Overall, vaping this kit should be a satisfactory and easy MTL vape experience. That's in part due to the fact that the Vaporesso Nexus Kit is built with an Omni Board Mini chip which prevents burnt puffs by cutting off power when temperatures are above 250 degrees. And, a low juice level detection system will shut off the mod if the tank's e-liquid level is too low.
Total Views Today: 1 Total Views: 1,668