Yihi SXmini SX Auto: 1400mAh/3.5mL Advanced Auto-Squonker w/ ADA Atomizer
The SXmini SX Auto by Yihi is the company's latest pod style system. It features an auto-squonking system (electronic squonk motor), a 1400mAh integrated battery, micro USB charging, a 3.5mL capacity, auto/DIY modes, temperature control, and an ADA atomizer or its rebuildable version.
Smart Autofeeding Squonk System
Although the SXmini SX Auto has few details released as of this writing, it looks like it uses a similar advanced chipset like was built into Yihi's XClass Mod.  This chipboard features an integrated ESS system (Electronic Spray Squonker) with an automated squonk motor that automatically sprays e-liquid into the coil for supporting atomizers such as the ADA.  This means that the engine pushes juice automatically from the juice reservoir to the installed atomizer.
Leak-Proof Juice Reservoir
Inside the device, there's an internal 3.5mL tank that resides in a 100% sealed chamber to limit any leakage. You may always feel safe when carrying this small pod setup.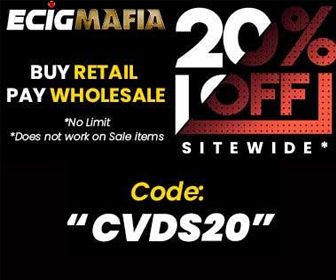 Auto & DIY Modes
In auto mode, the SX Auto will automatically detect the SX ADA atomizer, but you may also set the mod to DIY mode for use with the rebuildable version of the SX ADA.  This tiny atty provides vape flavors comparable to what you would see in a dripper.  Looking at the pictures, you can see that the ADA is built with adjustable airflow control which is done by pivoting the airflow cap. While in Auto Mode, the SXmini SX Auto will intelligently pump juice based on its density, but you may also adjust it to your liking. And, there are also three power output settings (P1/P2/P3).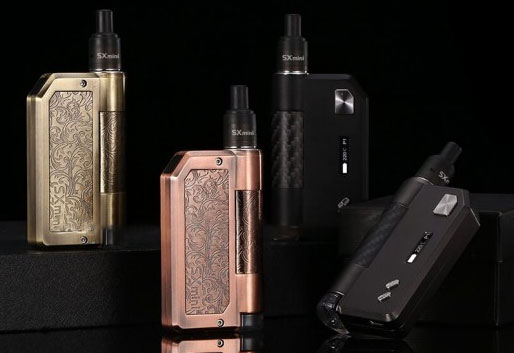 1400mAh Integrated Battery
Inside the pod mod, there's a 1400mah battery which should allow for decent vape times. It is uncertain how long the battery will last,  but a full charge takes about 100 minutes if performed with 1 amp of current. And, the pump does not utilize a lot of power to extend battery life.
Dry Hit Prevention
In traditional pod systems, you may often find that if the coils are not properly saturated, you may experience a dry hit. The SXmini SX Auto does not have this problem thanks to its ESS spray technology and its chipset which senses when the coil has become too hot. In the latter case, the device will not fire.
Suitable For Beginners
Even though his setup has advanced technology and produced a dripper-like experience, it is still ideal for beginners who may be overwhelmed with building coils, but yet like the vape style of an RDA.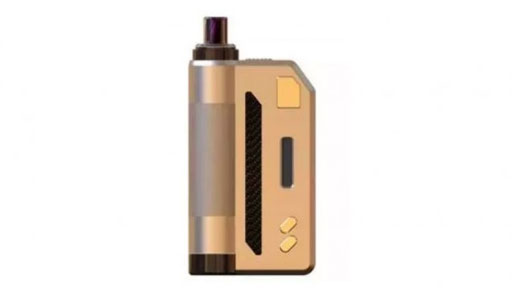 Related
This auto squonk kit features a Yihi SX681J chipset, an ESS driver, a 900mAh integrated battery, a 2mL internal tank, a 60-minute charge time, and an ADA atomizer.

This auto-feed pod kit features three power settings, a 900mAh integrated battery, type-C micro USB charging, a display screen, a leakproof design, rebuildable atomizer or pods, and three power levels.
Total Views Today: 1 Total Views: 457