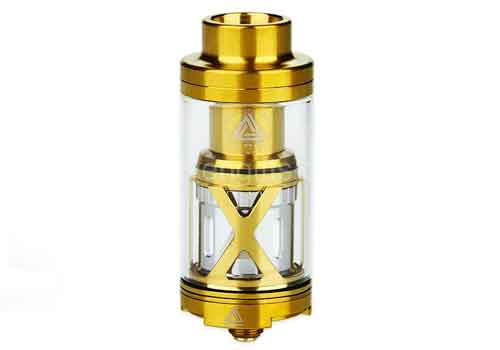 Here's a great deal on the Ijoy Limitless XL which can be used as a tank or RTA. The gold RTA  & tank includes one XL-2S Kennedy Style airflow Velocity deck, one XL-C3 light-up chip coil (0.2ohm 50~180W), one XL-C4 light-up chip coil (0.15ohm 50~215W) and pre-made fused clapton wires.
Update: This Item Is Out Of Stock Everywhere – Check  Similar RBA Deals Below
Overview
The IJOY Limitless XL can be used as either a tank or an RTA.  It includes two swappable decks and a premade coil head for those who don't like building.
The RTA tank has a diameter of 25mm and a tank capacity of 4ml.  The tank is refillable via a threaded top fill setup so adding juice is very easy.  The device is also built with a direct to coil airflow that is fan-style and is adjustable by rotating the airflow control ring.  Four wick ports also ensure plenty of juice flow.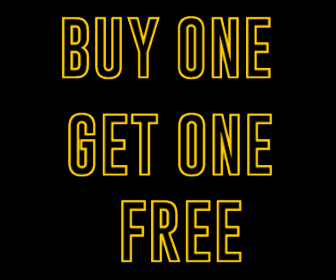 This setup is versatile with a swappable deck system or you can use the included 0.15Ω col head that lights up when fired and is rated from 50W to a massive 215 watts.
The deck space comes in at 19.88mm in diameter and the two included build decks are easily swapped.  The first one is a dual coil setup with dual posts and giant rectangular wire terminals that measure a massive 3.5mm x 2.5mm to work with virtually any wire size or type.  The other deck is compatible with single coil builds and its best feature is its 6.5mm air hole for amazing airflow.  Peek insulation is used throughout to resist heat and for device longevity.
Features & Specs.
Diameter: 25mm
Screwed top fill system
Tank capacity: 4ml
Build deck diameter: 19.8mm
Dual and single coil decks included
Easy swapping between decks
Philips head screws
Peek insulation
Direct to coil fan-style AFC ring
Pre-made 0.15Ω coil that lights up
Philips head screws
Pictures
Total Views Today: 1 Total Views: 523