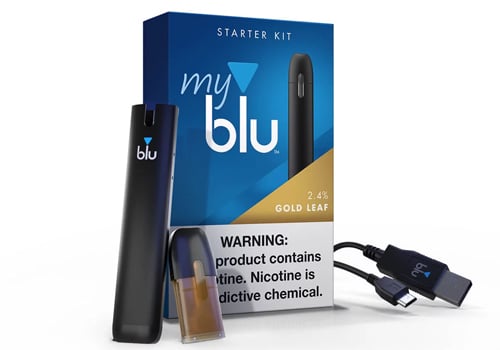 Overview
The MyBlu Pod Starter Kit features a portable size, yet it is said to perform quite well and also looks sleek. It was crafted to be ergonomic and will easily fit in the palm of the hand.
At the top of the MyBlu, you will see the mouthpiece that was designed to feel good on the lips, is enjoyable to vape on and simply plugs into the battery device. The mouthpiece doubles as the e-juice pod which has been pre-filled with e-liquid. It contains 1.5ml of e-liquid and has the following flavor options: magnificent menthol, gold leaf, polar mint, blueberry, classic tobacco, cherry crush, vivid vanilla and carolina bold. With the $1 offer, you'll get the 2.5% (25mg nicotine) gold leaf , Blu's most popular flavor. This high nicotine juice is sure to leave you satisfied!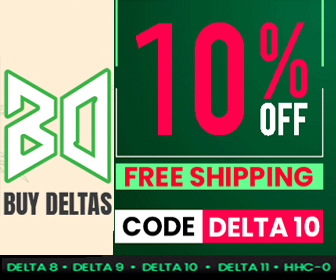 The MyBlu 1.5ml pre-filled cartridges easily plug into the battery mod that is built with a 350mAh integrated battery for all day vaping without a recharge. The device easily recharges with the included cable. Best of all, it only takes only 20 minutes to complete the recharging process.
With purchase of tehe MyBlu trial offer, you will receive the device that is already pre-charged, a Gold Leaf 2.4% liquidpod and a USB charger. What sets Blu apart from many other companies is their customer service and lifetime warranty. With purchase you'll get a lifetime device warranty, exclusive offers and promotions and follow-up care after purchase.
Similar Products
Total Views Today: 1 Total Views: 1,302