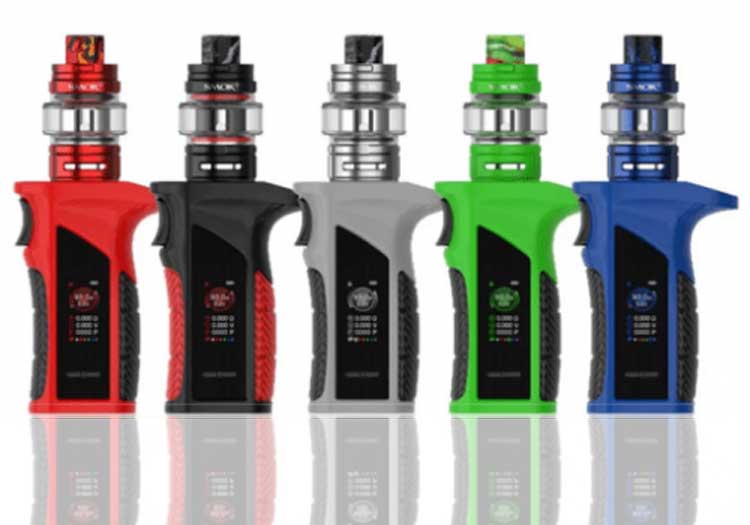 Here are cheap deals to purchase the Smok Mag P3 Mini Box Mod or Smok Mag P3 Kit with TF Tank at a low price.  The small mod is shockproof, waterproof & dustproof and features 80 watts of power, a 3000mAh integrated battery, fast firing, a 0.96 TFT screen, a full temperature control suite, TCR mode, a plethora of safety features and micro USB charging. The TF Tank in the kit has a 6mL e-liquid reservoir, mesh & ceramic coils for fast heating/flavor, easy refills, massive airflow slots, and an 810 Cobra resin drip tip. This setup is on sale in black, green, silver, red, and blue.
USA Deal: Full Kit

$33.74

  Use coupon code 25C at checkout (exclusive 25% off sitewide – rock bottom prices on everything – one use per account – $300 limit)
Review
Mag P3 Mini Box Mod
When you first see the Mag P3 Mini, you will notice it looks just like it's predecessor the Smok Mag P3, but much smaller at 82mm by 58.5mm by 35.1mm.  However, that's where the appearance differences end as the new device has an identical gun handle-shaped visual aspect, as well as a fire button that looks and feels like a trigger. And, both of the small sides of the Mag P3 Mini box mod feature the same premium carbon fiber finish with incredible craftsmanship and a rubber chassis that is stain-resistant, ergonomic, and extremely durable.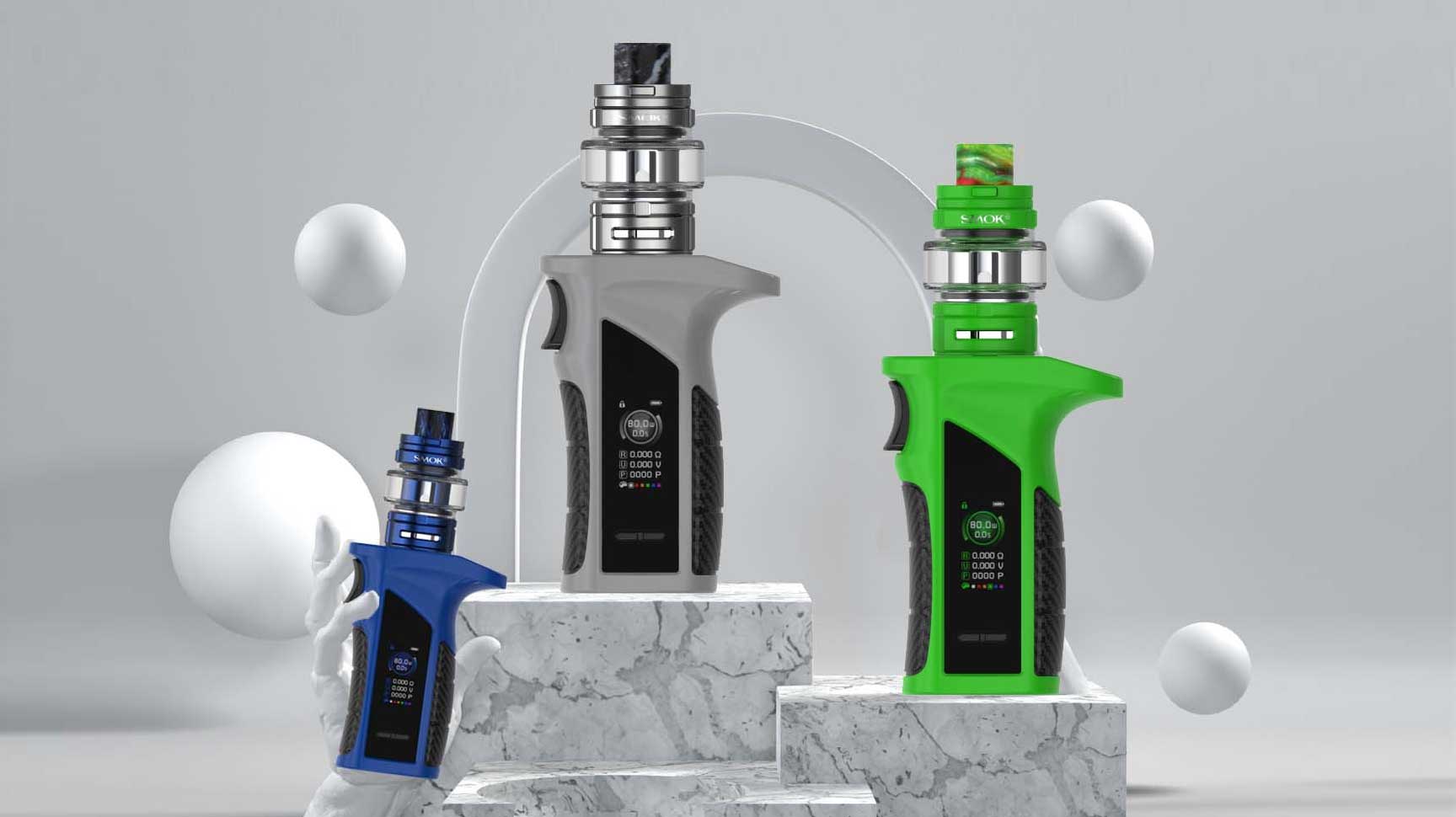 What distinguishes the Smok Mag P3 Mini from similar devices is the waterproof design with IP67 rating, so it can be in water for about 30 minutes without damage to the circuit board.  This capability also means dirt cannot enter the mod and the shockproof materials reduce the chance of damage when dropped.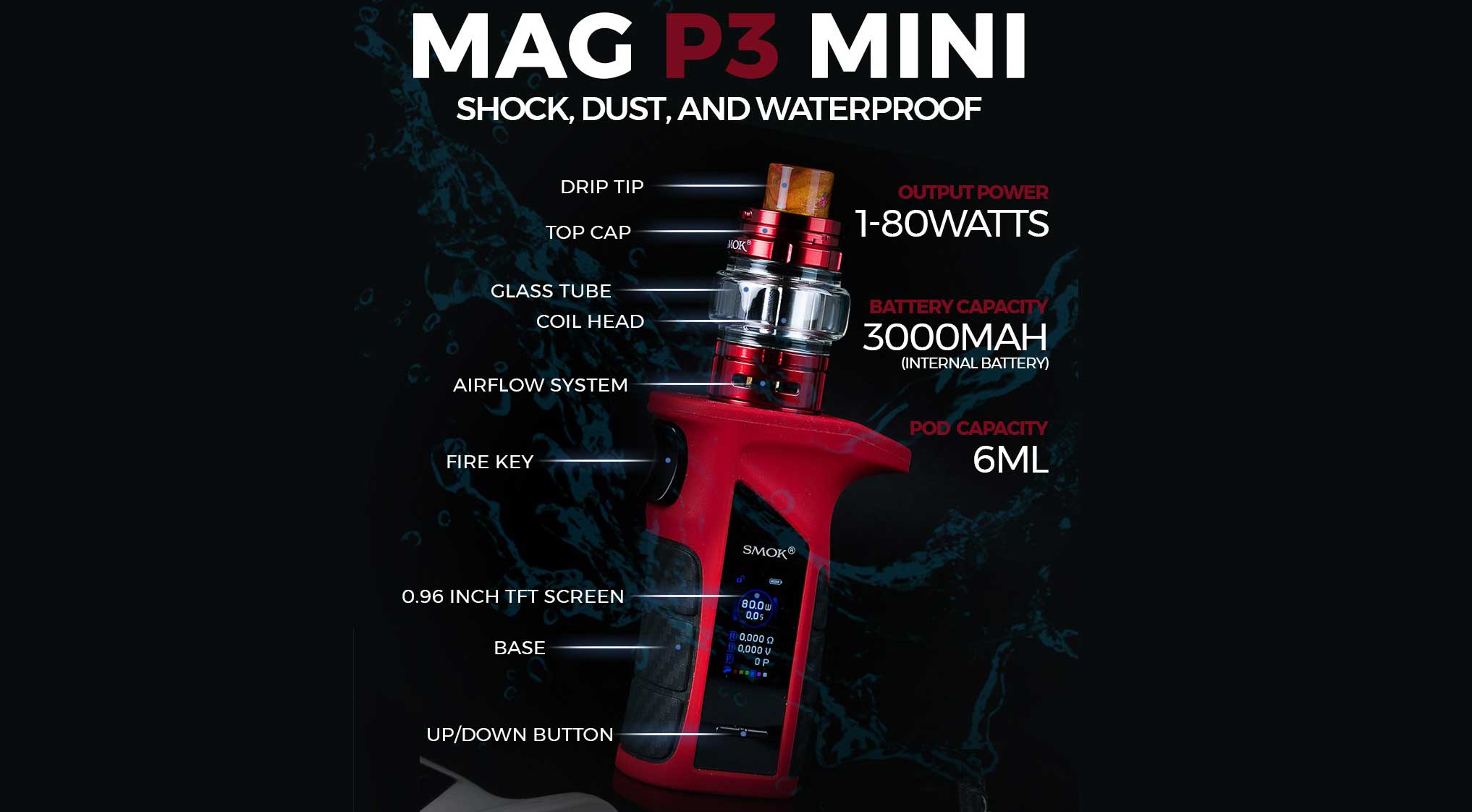 Moreover, the Mag P3 Mini Mod is designed with the same interface as the previous device, but because it is much smaller, it does not have touchscreen capability.  Instead, you'll get a 0.96 inch TFT display with an almost identical full-color menu that is easy to read and of which you may change the color scheme to your liking.  Vape data includes an unlock/lock icon, the battery charge level, the current wattage/temperature, the atomizer resistance, the voltage output, and the number of puffs taken.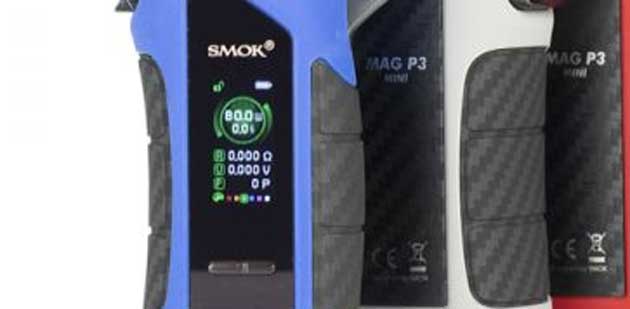 On the technical level, the Smok Mag P3 Mini Mod features a 3000mAh integrated battery, rechargeable via a micro USB port. The chipset also has numerous protections to ensure a safe vape experience and the maximum output is 80 watts in power mode.  At the time of this writing, it is unknown if the Mag P3 Mini can operate in temperature control or TCR modes, so we will add this information as soon as it becomes available.
Mag P3 Mini Kit
If you get the Smok Mag P3 Kit, you will receive a Smok TF Tank. Available in 7 colors, it features a 6mL juice capacity due to a Pyrex-made bulb glass tube which results in long vape times in combination with the Mag P3's powerful battery. Adding vape juice occurs via an effortless top fill system which involves simply pressing a lock button which swivels open the top cap.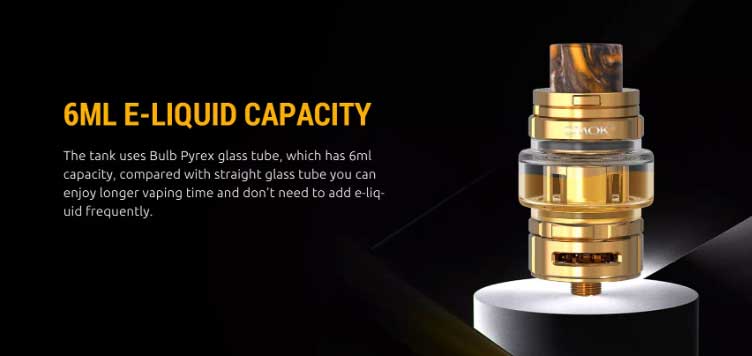 One of the characteristics that set the tank in the Smok Mag P3 Mini Kit apart from previous atomizers is its larger base which offers more room for incoming airflow from its two huge intake slots. This results in excellent flavor and incredible vapor production of the Mag P3 Mini Kit.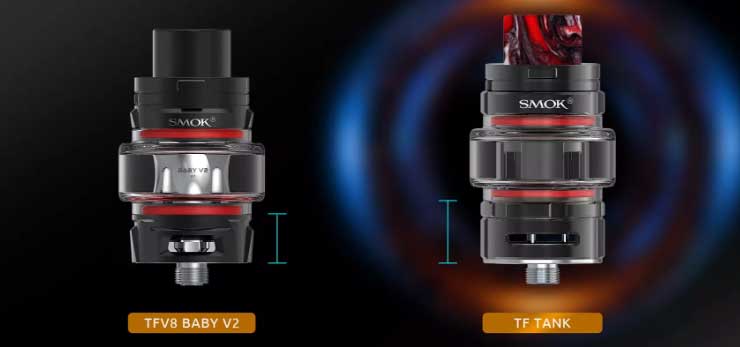 And, the coils included in the package are designed with a mesh heating element for the best flavor. You see, the cobra-shaped mesh features a larger heating surface to further enhance flavor. With the purchase of the Smok Mag P3 Mini Kit, you will receive  two TF Tank BF Coils that are fabricated with a 0.25ohm resistance mesh wire and can operate from 30 to 80 watts. But, the recommended power level is 60 to 70 watts.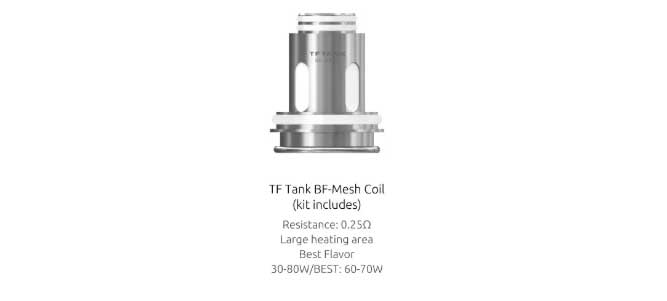 In The Box
With the purchase of the Smok Mag P3 Mini Kit, you will receive the mod, a TF Tank, two 0.25ohm mesh coils, a silicone protective sleeve, a standard glass tube, a USB cable and a manual.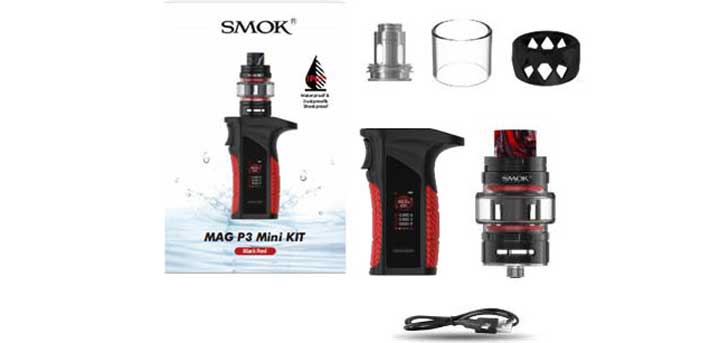 Total Views Today: 1 Total Views: 4,256