Here are cheap deals for the Smok Stick R22 or Stick N18 Kit. The Stick R22 features a 2000mAh integrated battery, a 4.5mL juice capacity, and 40 watts of maximum power. At the same time, the N18 is built with a 1300mAh battery, 3mL juice capacity, and 30 watts of power. Both kits have an exquisite appearance, adjustable airflow control, a power regulator, an incredible hand feel, a 0.6ohm mesh, and a 1.4ohm regular coil.
1300mAh/30W Smok Stick N18 Deals
2000mAh/40W Smok Stick R22 Deals
Stick N18 Vs. Stick R22 Kit
Design-wise, both kits look pretty much the same and are for sale in the same colors: matte black, matte red, matte blue, matte gold, stainless steel, matte green, and 7-color. But, the R22 is slightly bigger due to its larger battery and juice capacity. Both versions of this kit embody symmetry and balance, and the integrated color scheme utilizes exquisite patterns on a durable stainless steel chassis. This produces both a smooth hand feeling and a subtle glow.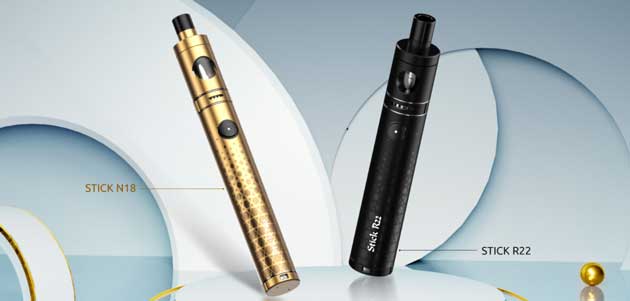 Other differences are the battery, wattage capability, and juice capacity.   The Smok Stick R22 can operate in the range of 10 to 40 watts, has a powerful 2000mAh battery, and a 4.5mL juice capacity. Meanwhile, the Smok Stick N18 works from 9 to 30 watts, is designed with a 1300mAh battery, and can hold 3mL.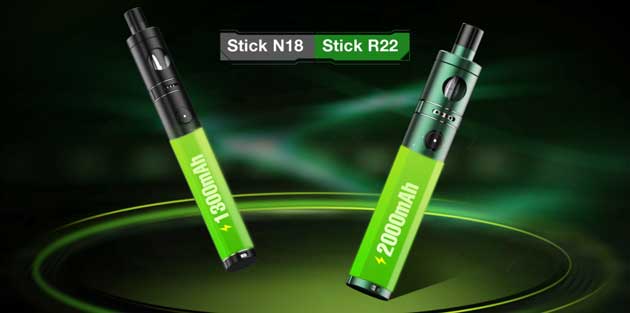 Recharging the battery is the same on both devices and uses a reversible Type-C USB port to make it an effortless process.  You may track the cell's charge level by an integrated LED on the fire/power button. A green light means the battery's voltage is above 70 percent, an orange LED indicates 30 to 70 percent, and a red light shows it is time to plug either device into a USB outlet with the included cable.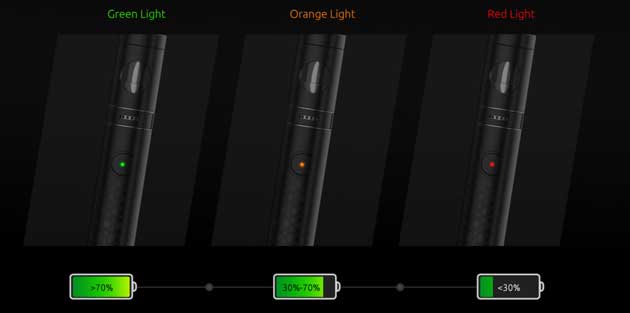 As mentioned, both setups permit operation at various power levels that you may set via a rotating power regulator at the bottom.  For the N18, there are 5 levels: 9W, 15W, 20W, 25W, and 30W, while the R22 has 7 power settings: 10W, 15W, 20W, 30W, 35W, and 40W.  To change the setting, turn the ring at the bottom of the mod.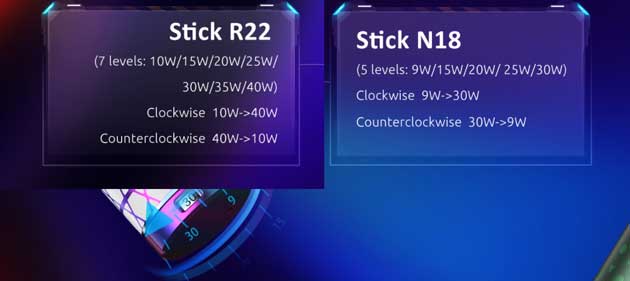 Finally, essential safety protections include integrated low voltage, lithium battery, and short circuit protection. The mod will intelligently identify the atomizer and stop operating after 8 seconds to prevent burnt puffs or accidental firing.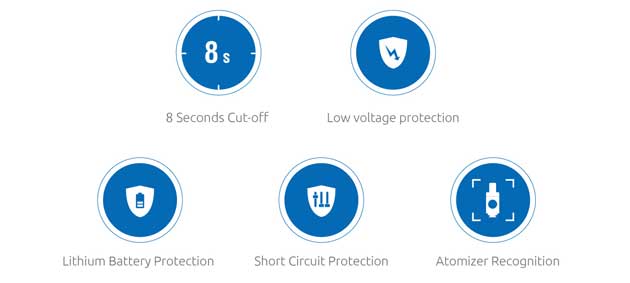 Compatible With Nord or RPM Coils 
Both kits include an almost identical atomizer, but the N18 holds 3mL of vape juice while the R22 stores up to 4.5mL.  Refills are effortless thanks to a top cap that easily unscrews to expose two decent filling ports.  To add e-liquid, hold the tank in one hand, unscrew the top cap, add e-liquid (without accidentally dripping juice into the airflow tube), and replace the cap. Let the atomizer stand for a few minutes to get the cotton to saturate fully.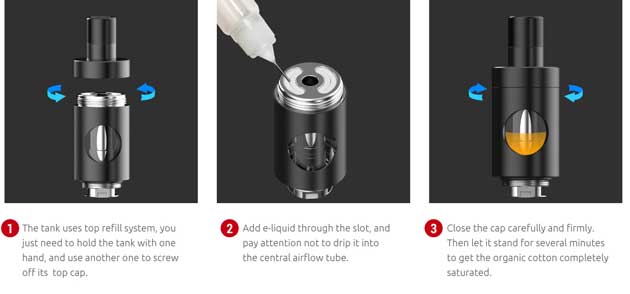 The N18 works with any Nord coils in the vape marketplace, while the R22 uses RPM coils.  In the package of the N18, you will find a 0.6ohm Nord mesh coil that is perfect for standard e-juices and sub-ohm vaping with up to 25 watts of power.  Or, install the Nord regular 1.4ohm coil ideal for mouth-to-lung vaping with a maximum power of 12 watts.  On the other hand, the  R22 comes with a 0.8ohm MTL RPM coil with a large heating area, excellent wicking, huge vapor, and quality flavor at a 16W setting and a 0.4ohm RPM coil for best flavor and fast heating at 25 watts. You may see all compatible coils here.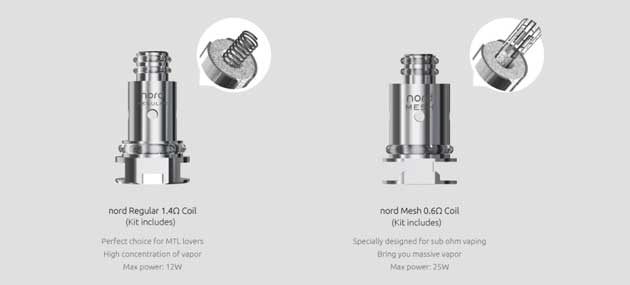 The airflow on each atomizer can be finely tuned by rotating the ring directly under the tank.  Eight small intake holes open/close inside the slot to ensure you achieve the desired puff style.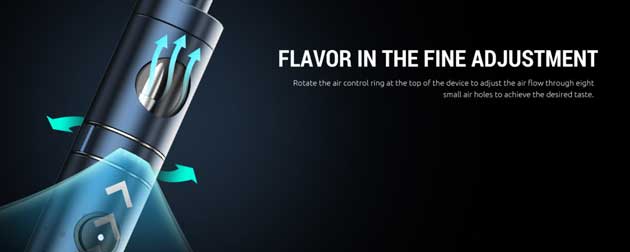 Features & Specifications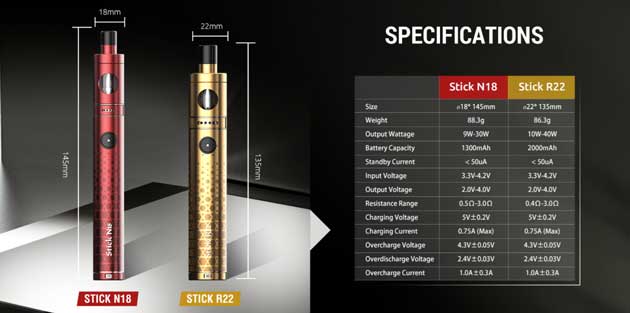 In The Box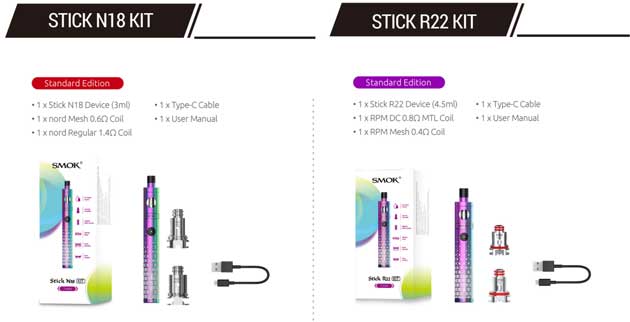 Similar Products
Total Views Today: 1 Total Views: 4,008