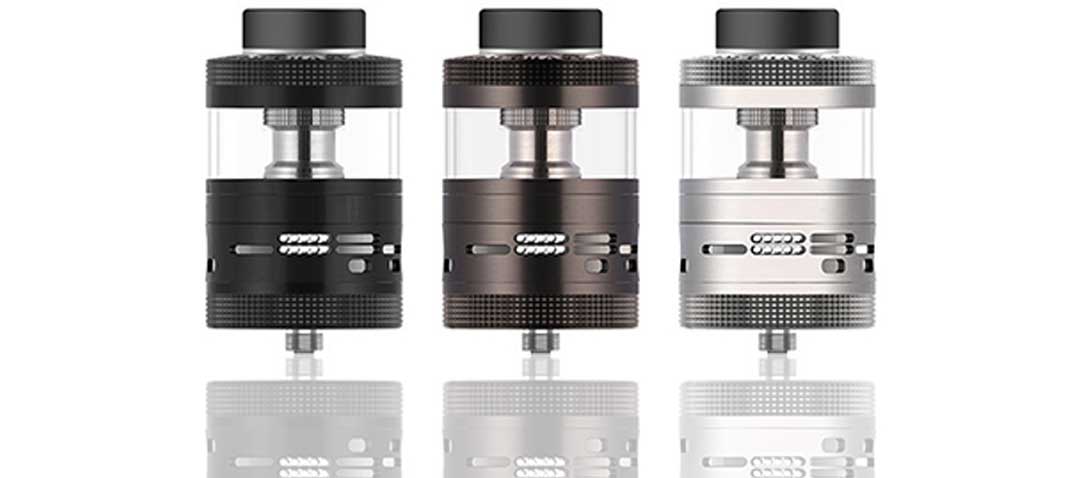 Here are cheap deals to buy the Steam Crave Aromamizer Ragnar RDTA, another release in the long line of Aromamizer RDTAs such as the Aromamizer Plus V2 RDTA, Aromamizer V2 and Aromamizer Plus RDTA. The new atomizer features an 18mL juice capacity, a 35mm diameter, a postless deck with internal honeycomb air holes underneath,  smooth airflow at medium/high power, and massive vapor production.  The Ragnar RDTA is for sale in stainless steel, black, and gunmetal colors.  Please note that the advanced version is more expensive.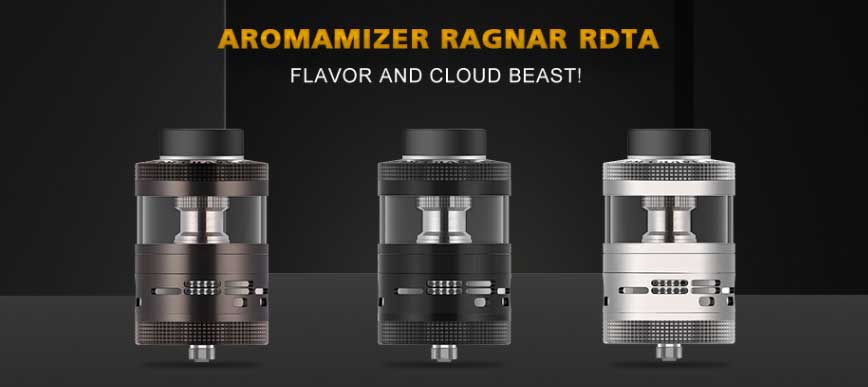 Aromamizer Ragnar RDTA Overview
The Aromamizer line of RDTAs has always been quite popular because these tanks produce massive vapor and can store tons of e-liquid. The Ragnar RDTA is no exception. You see, this particular atomizer has a whopping 35mm diameter, making it extremely compatible with high powered mods, especially devices made by Steam Crave such as the Hadron mod.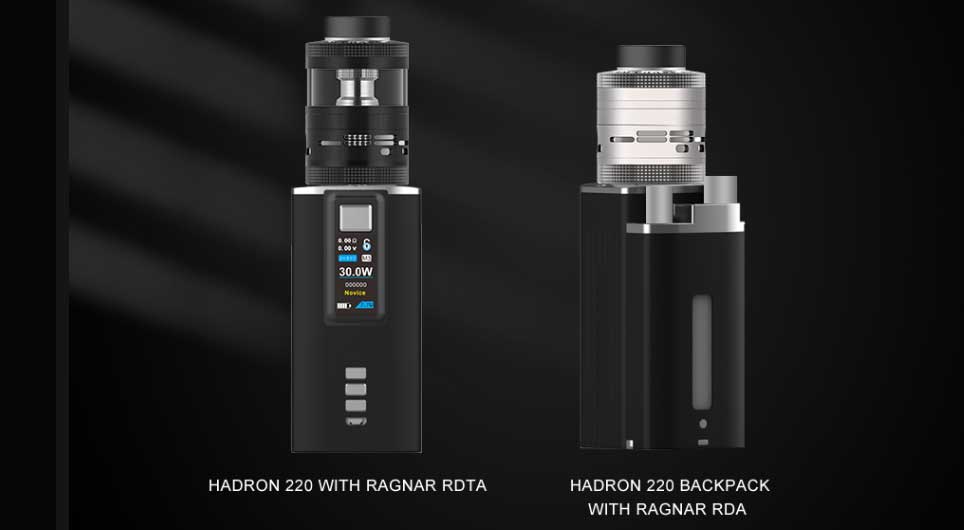 But, that's not where the uniqueness of the Steam Crave Aromamizer Ragnar's endss. As was the case with its predecessors, the RDTA can store up to 18mL of e-liquid and is refilled via an effortless top juice port. Additionally, 80 percent side airflow and 20% bottom airflow are fully adjustable via two external air intake slots and several honeycomb-style external honeycomb holes for maximum versatility. This results in a personalized vape experience with smooth airflow at medium or high power.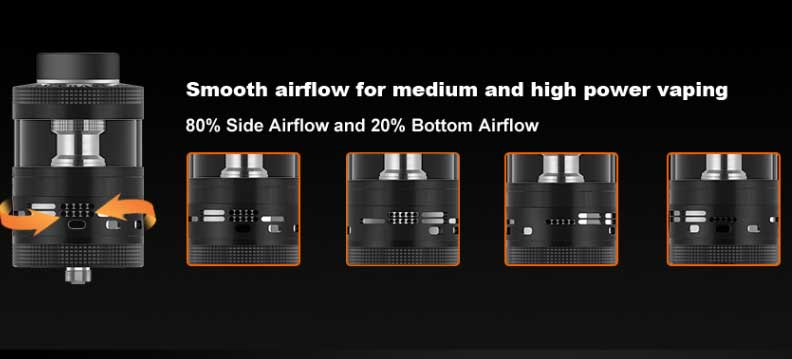 Another one-of-a-kind benefit of utilizing the Aromamizer Ragnar RDTA is its pre-installed postless build deck with coil clamp screws that features 12 internal honeycomb holes located directly under your build for huge vapor.  Plus, the included chamber reducer permits compatibility with other Aromamizer Plus decks such as the postless deck, velocity deck, single coil deck, and the recommended mesh deck. Please note that these need to be purchased separately.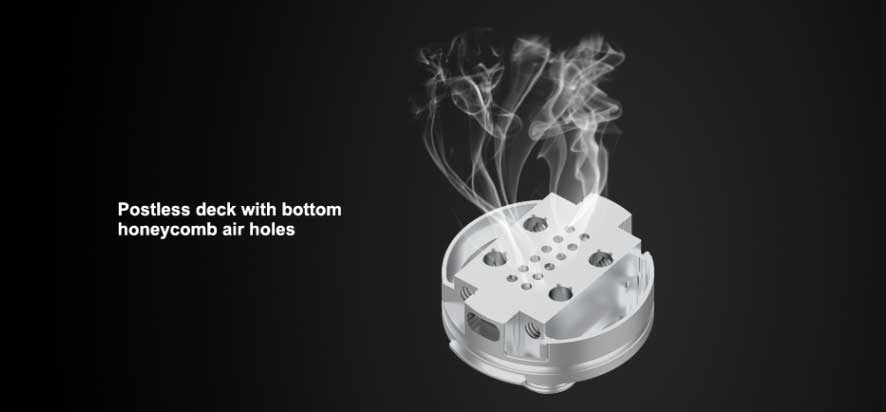 Design-wise, the Ragnar is available in stainless steel, black & gunmetal colors and comes with a 58mm high drip tip. With purchase, you will also receive a chamber reducer, a spare bag of o-rings, grub screws, slotted screws, an Allen key, a manual, and a Steam Crave sticker.

Related
Total Views Today: 1 Total Views: 432