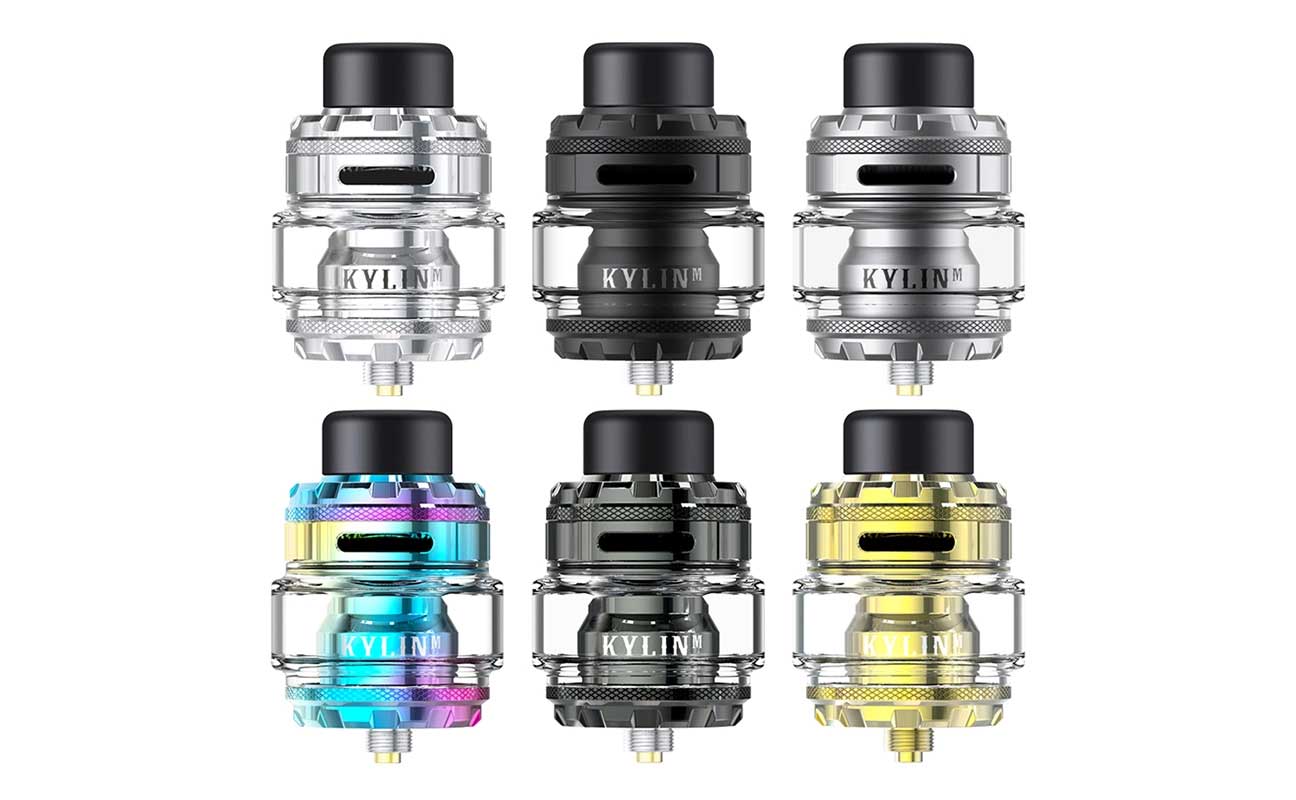 Here are cheap deals for the Vandy Vape Kylin M Pro RTA. It features an 8ml juice capacity, a top-fill method, top airflow control, an anti-leak structure, and sub-ohm mesh coils.
Review
Overview
The follow-up to the Kylin M RTA, the new Kylin M Pro has a larger juice capacity, yet the design is still as compact as it was with the previous device.  In other words, the rebuildable tank atomizer is both practical and should have a longer vape time without a refill.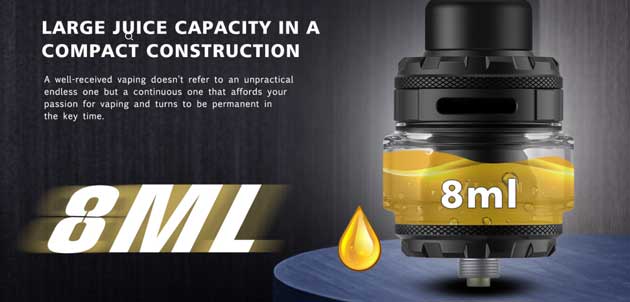 The reason the Kylin M Pro RTA is capable of holding much more vape juice is that the CNC inside the hardware was engraved in such a way to greatly increase the storage capacity.  And, compared with the predecessor, the device is only 0.2mm wider and even 0.65mm less high.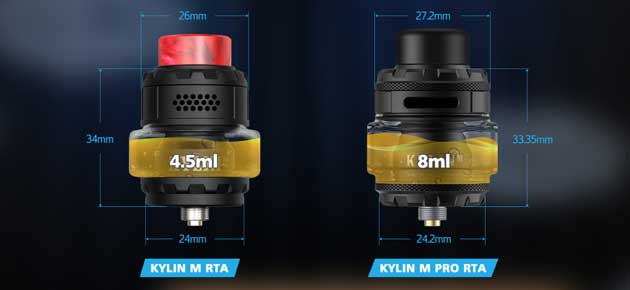 For a versatile experience, airflow is changeable near the top cap and features dual intakes that can be adjusted by rotating their AFC ring .  Best of all, because the airflow ring is not at the bottom, the atomizer is virtually leakproof, so no messy hands.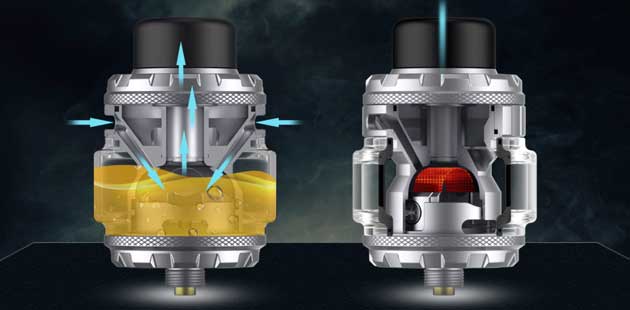 This kit comes with replaceable mesh coils that are said to have longevity. From the graphic below, you can see that there are many more mesh coil options with different resistances to suit your need.  In the package, you will find two 0.2ohm mesh coils that operate from 40 to 60 watts and  two0.15ohm ones that should be fired between 50 and 70 watts.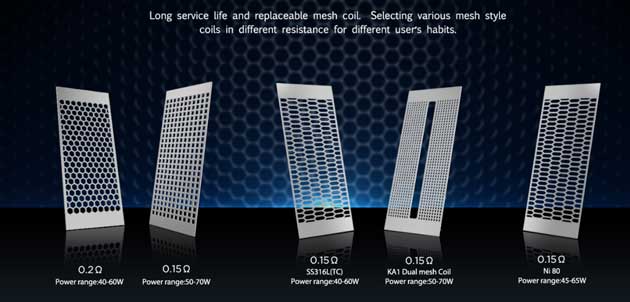 The mesh build deck of the Vandy Vape Kylin M Pro is easy to work with.  First, install the coil and tighten the side Phillips head screws.  Then place the cotton inside the coil, trim the edges of the cotton and you're good to go.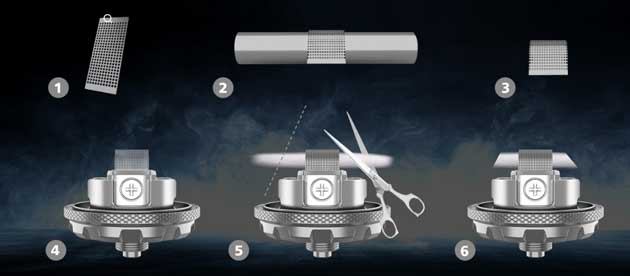 And, if you need to add e-liquid to the reservoir, simply rotate the top cap 90 degrees to remove it and fill the tank via a single, large juice port.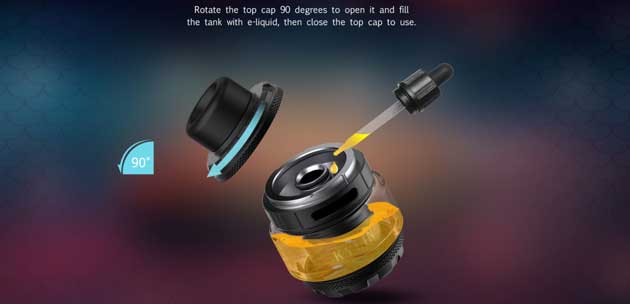 Color Options
Features & Specifications
Dimensions: 24.2mm x  33.35mm
Colors: SS, matte black, gunmetal, rainbow, frosted grey, rainbow
8ml juice capacity
Top fill system
Easy building
Mesh build deck
2 x A1 M Coil 0.2ohm
2 x A1 M Coil 0.15ohm
Longlasting coils
Leakproof top airflow design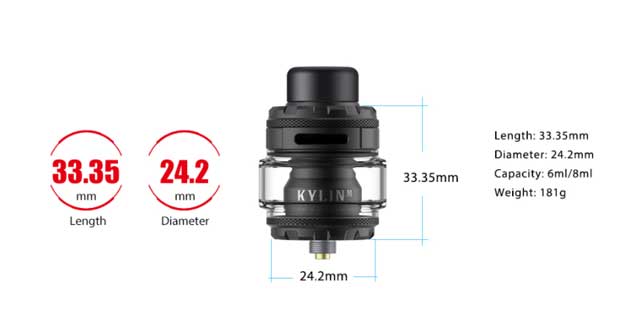 In The Box
1 x Kylin M Pro RTA
2 x A1 M Coil 0.2ohm
2 x A1 M Coil 0.15ohm
Bag of accessories
Manual
2 x vape cotton laces
Extra pyrex glass tube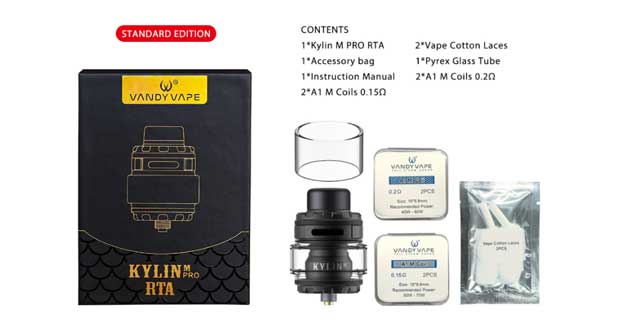 Similar Products
Total Views Today: 1 Total Views: 2,550