Here are cheap deals to buy the Vandy Vape Unicorn Kit.  This pod system kit features 50 watts of power, variable wattage mode, Type-C charging, portable/light design, hidden adjustment button, 4ml pods, easy top filling system, adjustable airflow, and VVC coils for MTL or DL vaping.
Unicorn Mod
The Unicorn is yet another new vape kit by Vandy Vape, and this one is designed to be light and portable.  The dimensions for this setup come in at only 35mm x 115mm x 23mm, so it can be stored in a pocket or purse without any worries.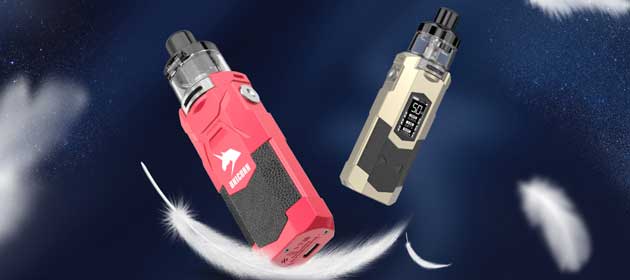 The unique appearance features a slim body and ergonomic design to ensure a comfortable grip.  Choose from the following colors: black, silver, gunmetal, bordeaux red, or morandi purple.
On the control face of this new setup, there's a monochrome screen with a vertical user interface, so it is easily viewed while in hand.  But, what separates this vape kit from the crowd are the hidden adjustment buttons underneath that permit effortless navigation of the menu items, as well as adjusting the settings.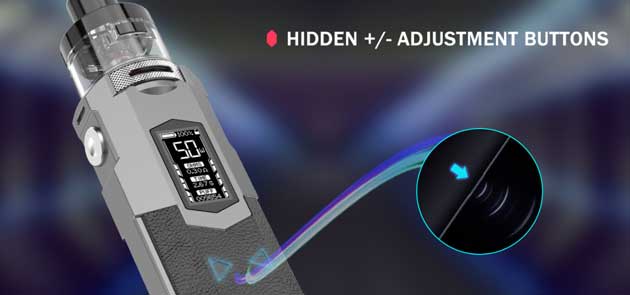 Powered by the latest Vandy Vape chipset, the box mod can achieve 50 watts, adjustable from 5 watts.  Moreover, the chipboard has many safety features such as open circuit, over-current, 10-second cutoff, short circuit, high temperature, and low battery protection.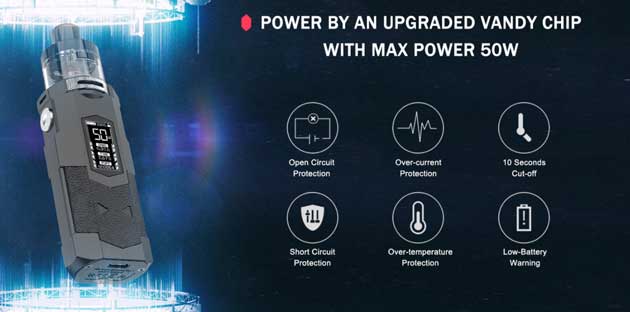 Inside the Vandy Vape Unicorn pod mod, you will find a built-in 1600mAh battery that will last an entire day on a single charge.  Unfortunately, the USB-C charging port is located on the bottom, so the device cannot stand vertically during the charging process.  A USB-C cable is included in the package.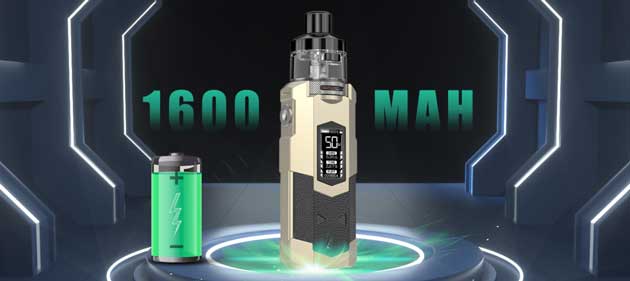 Unicorn Kit Pod & Coils
The kit is compatible with four VVC coils for mouth-to-lung, direct-to-lung puffs, or somewhere in between.  It is uncertain which coil version is included at the time of this writing. But you can use either the VVC-30 (0.3Ω | 30W-45W), VVC-60 (0.6Ω | 18W-26W), VVC-60 (0.6Ω | 9W-16W), or VVC-120 (1.2Ω | 7W-13W).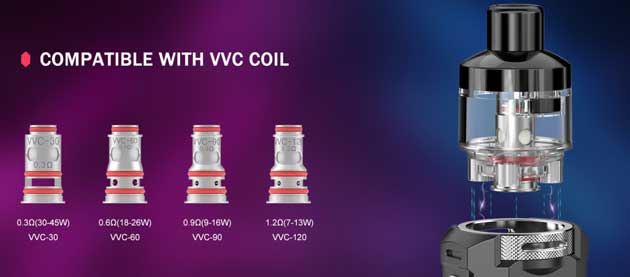 Each pod features dual adjustable airflow intake slots that permit MTL or DTL hits.  This way, you can find your ideal airflow setting and matching coil for the most versatile vape experience.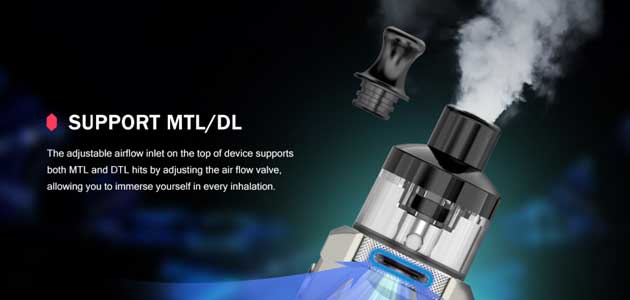 Information-wise not much more is available in the pod, but we know it can contain up to 4ml of e-liquid, refillable via a top fill system.  To add vape juice, press the button on the front of the reservoir to cause the top cap to flip open.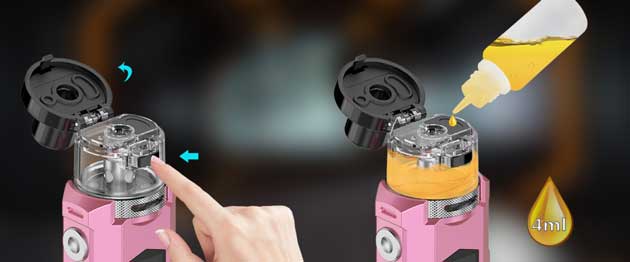 Features & Specifications
Size: 35mm x 115.2mm x 23mm
Lightweight Material
Extreme Portability
Hidden Adjustment Buttons
Colors: Morandi Purple, Bordeaux Red, Gunmetal, Silver, Black
Operating Voltage: 3.2-4.2V
Charging Input Voltage: 5+0.25V
Pod Capacity: 4ml
Hinged top-fill method
Power range: 5-50W
Maximum Output Current: 20A
Battery Capacity: 1600mAh
USB-C Charging System
Safety Protections

Low Battery
Over-Temperature
Short Circuit
10 Second Cutoff
Over-Current
Open Circuit

Supports MTL
Supports DTL
Dual Adjustable Air Intake Slots
Coil Options

VVC-30 (0.3Ω | 30W-45W)
VVC-60 (0.6Ω | 18W-26W)
VVC-60 (0.6Ω | 9W-16W)
VVC-120 (1.2Ω | 7W-13W)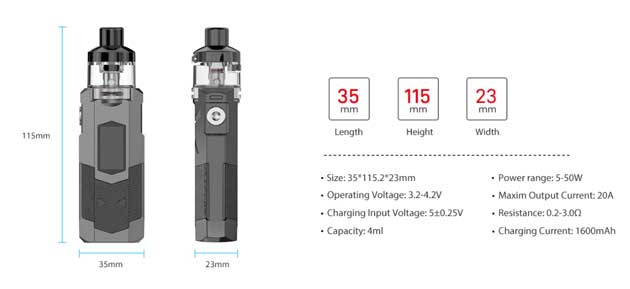 What's Included
Package Weight: 178.8g
Unicorn Pod Mod Kit
2 x VVC Coils
USB-C Charging Cable
Manual
MTL Drip Tip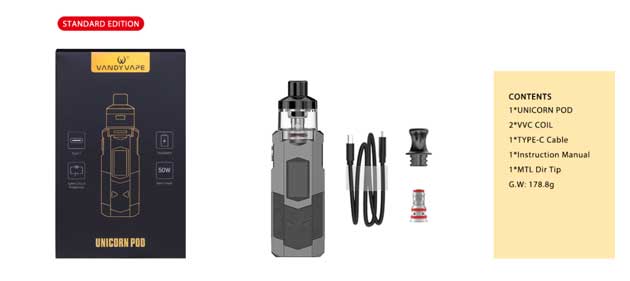 Comparable  Products
Total Views Today: 1 Total Views: 2,233