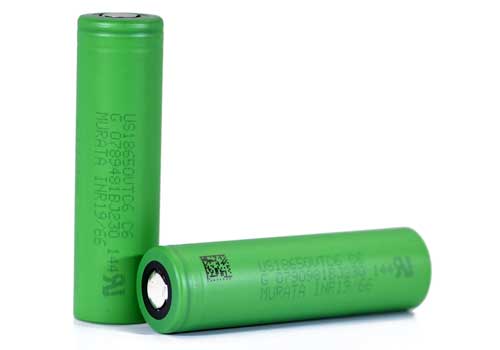 Here is a cheap deal to buy a Sony VTC6 Battery. 
Overview
The new Sony VTC6 18650 Battery is finally available. The reviews are good, with tests showing these batteries operate at a higher voltage and will last a little longer than the popular Samsung 30Q or LG HG2 batteries.  Few batteries can handle high currents with high capacity, but the Sony VTC6 is one of the exceptions.  In testing, the new VTC6 performed better over a more extended period, while the 30Q and HG2 were very close second and third, respectively.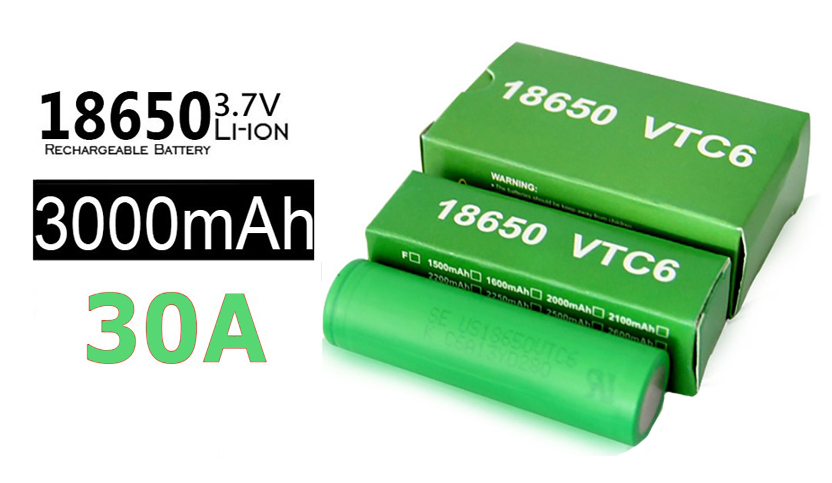 Overall, if you want the best vape batteries from a major manufacturer, the Sony VTC6 is the one to get.  With a continuous discharge of 20 amps and a massive 3000mAh capacity, these cells will never let you down.  While they are somewhat expensive, getting slightly longer vape times with moderate voltage increases may be worth a few extra dollars.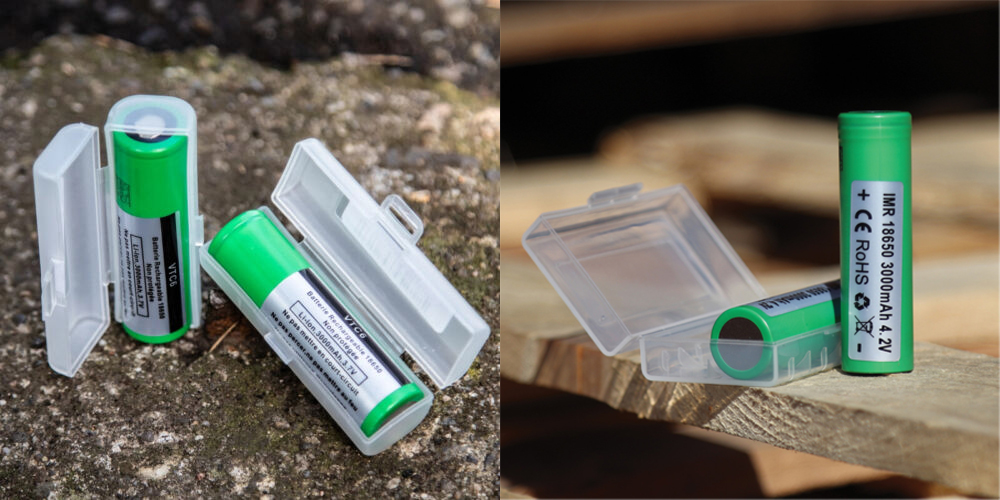 Features
Brand: Sony
Model#: US18650VTC6
Measurements: 18.2mm x 64.9mm
Weight: 46.8g
Size: Rechargeable 18650
Chemistry: NMC
Typical capacity: 3120mAh
Minimum Capacity: 3000mAh
Nominal Voltage: 3.6V
Discharge: 20A Max Continuous, Rated by Sony as 15A Max Continuous or 30A Max Continuous with 80°C temperature cutoff
Flat positive
Protected: No
Standard charge: CC/CV, 0.2C, 4.2V
Standard discharge: CC, 0.2C, 2.5V
End-of-charge voltage: 4.2V +/-0.05V
End-of-charge current: 0.02C (About 62mA)
End-of-discharge voltage: 2.00V
Continuous maximum discharge: 5C/10C (15A/30A) with temp cutoff at 80°C
Max. discharge current vs. time: 30A-40A > 44s, 55A > 19s, 80A > 6s (Never discharge above 80°C)
Cycle life: 300 cycles @ 0.5C to 80%
Initial impedance: 8mOhm – 18mOhm
Operating temperature: Charging 0°C ~45°C, discharging: -20°C ~ 60°C
Storage temperature: -5°C ~ 35°C
Total Views Today: 1 Total Views: 1,142