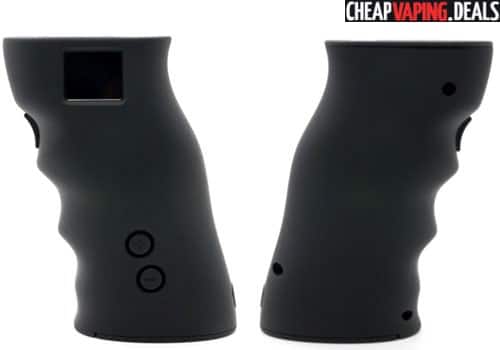 Here's an amazing deal on the Asmodus Helve Box Mod.
Update: The Asmodus Helve 120W Box Mod Has Been Discontinued – Check  Newer Box Mods & Starter Mod Kits Below
Overview
The Helve is a box mod from Asomodus is designed in the United States.  It  features an ergonomic form factor, 120 watts of output power, temperature control and is powered by dual 18650 cells with hyper power saving technology.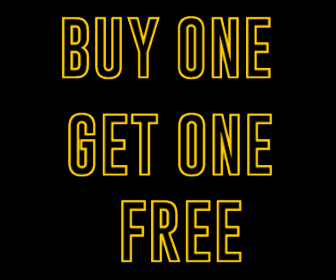 With grip-like contours, the mod was designed to be very comfortable to hold and use.  Finger indentations below the easy access trigger make it never easier to fire.  And, the device was engineered to prevent 'top heaviness' with an atomizer installed, creating further ergonomics.  The Helve is made of zinc alloy materials with a rubberized finish.  It has dimensions of 42mm x 96mm x 54mm, making it also a great device to take with you when you leave the house.
The box features a 0.91″ square OLED on the top-side.  It displays all the information you may need, including current wattage/temperature, current battery level, current mode and more.  The screen can also be dimmed for use in darker environments.
The Helve mod utilizes dual 18650 batteries that are bottom loaded, similar to loading a gun magazine.  To pop out the battery bay, you press the easy battery hatch button.  Swapping batteries looks to be very easy!
The device is built with Helve's GX120 chip board of which all the components are USA made.  With this new chip, the mod is capable of hyper power saving which is said to prolong battery life from 15 to 30 percent.  With this dual battery 18650 setup, you will get the same battery life as a triple cell mod.  A second chip is also incorporated into the design to further regulate power efficiency and keep the mod cool.
The Helve box mod can put out up to 120 watts of power and features variable temperature operation  from 212 to 572 Fahrenheit with atomizers that have a resistance from 0.1 and higher.
With purchase, you'll also receive a protective holster to prevent the mod from being damaged.
Video
Features & Specifications
Designed in the USA
Measurements: 42mm x 96mm x 54mm
Weight: 198g
Made from zinc alloy
Rubberized ergonomic finish
Designed specifically for comfort to hold and fire
0.9″ display
510 threaded connection
New GX120 chip with USA components
Power output range: 5W to 120W
Temperature control range: 100°C to 300°C or 212°F to 572°F
Utilizes dual 18650 with 30 amp minimum
Gun magazine-style battery loading
Resistance range: 0.1Ω to 2.5Ω
Maximum output voltage: 7.5V
Input peak current: 35A
Output peak current: 35A
Output voltage range: 6.4V to 9V
Display operating current: 25mA
Standby current: <350uA
Hyper power saving: same battery life as triple cell mods
Power efficiency: 94%
Pictures
Total Views Today: 1 Total Views: 197