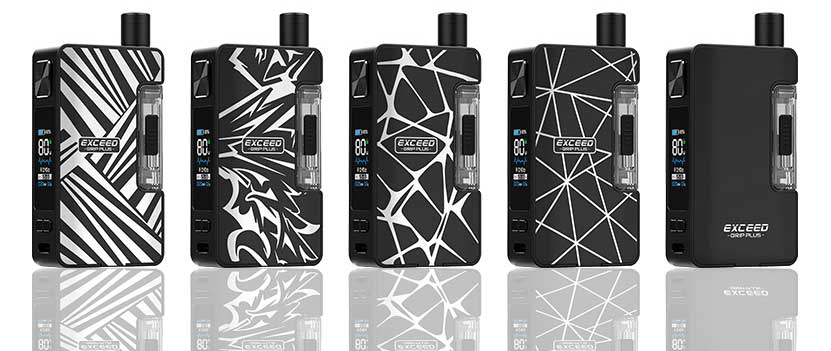 Here are cheap deals to purcahse the Joyetech Exceed Grip Plus, the followup to the Exceed Grip and Exceed Grip Pro. The new pod system has a higher output of 80 watts and is powered by a single 18650 battery. Additionally, it adopts brand new 2.6mL pods, side airflow, type-C charging, a display screen, multiple protections, and is on sale at a low price in black, geometry, street art, swing zebra and web colors.
Exceed Grip Plus Overview
Compared to similar devices, the Exceed Grip Plus is bigger with a size that comes in at 91mm x 44mm x 21.4mm. Additionally, power has been increased to 80 watts from the previous 40 watts Exceed Grip Pro.  Another difference is that the Joyetech Grip Plus uses one 18650 battery which is hidden behind one of the panels, adjacent to where you may access the cartridge. The cell can be fully recharged within one and a half hours via a Type-C USB port which is quite easy to work with.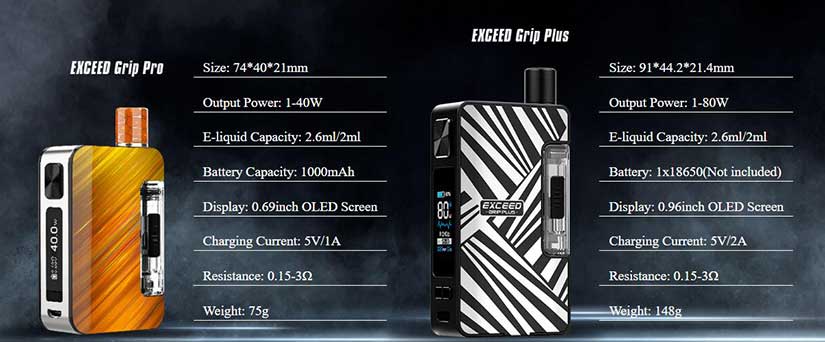 But, that is not all that is new about the Exceed Grip Plus Kit. Another difference is that this device uses the latest EZ cartridges with side airflow and patented leak-proof design. Best of all, these cartridges are cross-compatible with previous Exceed Grip line of devices and you can add up to 2.6mL of e-juice via a side-fill method.  To perform a refill, open a silicon plug on the side of the pod, fill slowly and wait a few minutes for the coil to saturate before taking a puff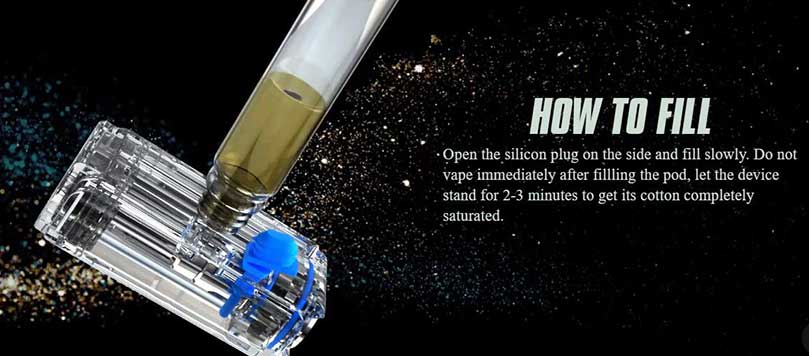 On the technical level, the device operates in variable wattage mode with up to 80 watts and features a smart chipset that automatically detects which coil is inside the pod. As a result, you get the optimum wattage output, but you may make adjustments via a full-color display, with an incredible menu system. Additionally, you can change the theme's color to your liking via two adjustment buttons underneath the screen. Safety is also a priority with the Joyetech Exceed Grip Plus pod system, so integrated timeout, overcharge, short circuit, and over-discharge protection ensure a secure vape experience.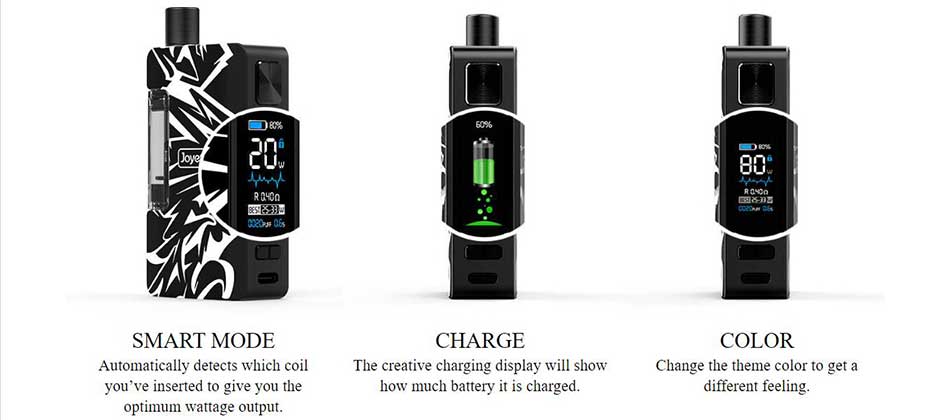 Finally, the coil options for the Exceed Grip Plus do not disappoint. Included with purchase, you will receive an EZ 0.4ohm mesh-style coil that works in the range of 20 to 32 watts for pure flavor and fast heating. Also in the package is an EZ 1.2ohm coil with a 7 to 13 watt range for a mouth-to-lung experience that produces intense flavor and dense vapor. Or you may prefer to build your own coil with the EZ RBA head, but this one is not included with purchase.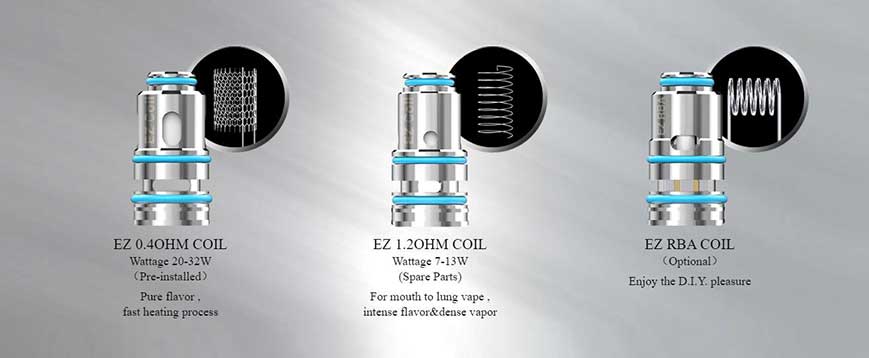 In The Box
With the purchase of the Joyetech Exceed Grip Plus Kit, you will also receive an EZ cartridge, a 0.4ohm coil, a 1.2ohm coil, a 510 drip tip, a USB-C cable, a manual and a warranty.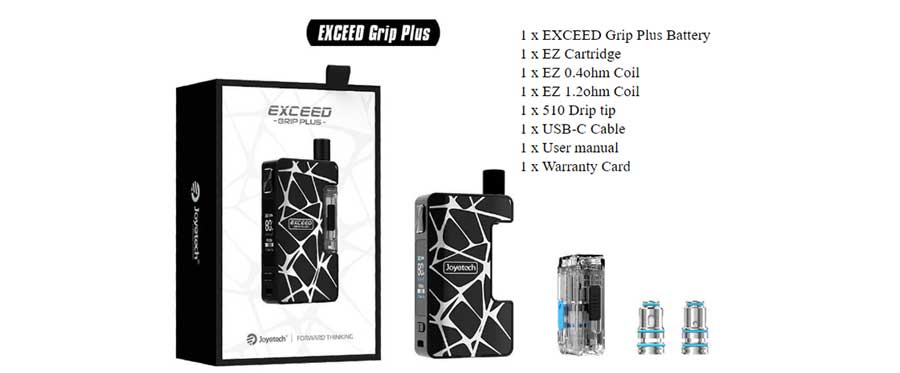 Related Deals
Total Views Today: 1 Total Views: 382