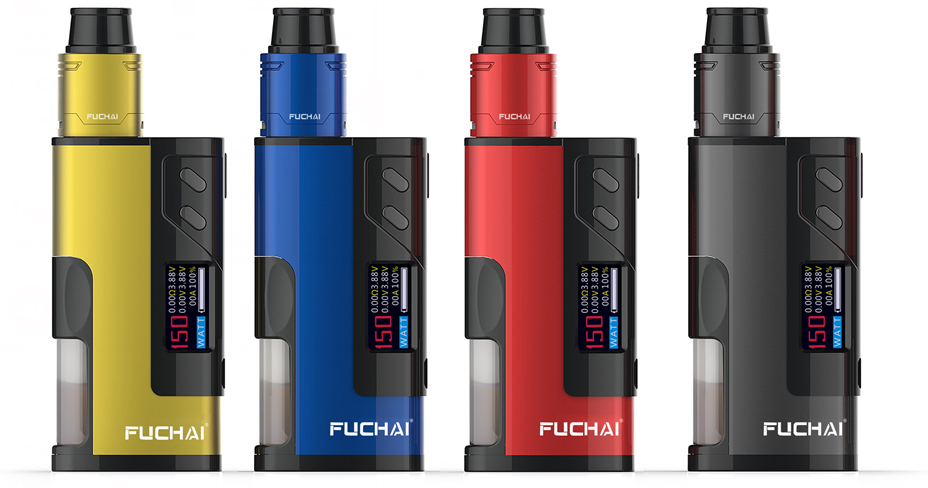 Check out these cheap deals for the Sigelei Fuchai Squonk 213 Mod RDA Kit.  The mod features 150 watts of power, a 5ml squonk bottle, versatile temperature control, a large full-color TFT screen, and a single 21700, 20700, or 18650 battery compatibility.  The build deck on the RDA has dual posts, dual wire terminals, a squonk pin, a large juice well, and side adjustable airflow.
Overview
With a very similar look to Sigelei's Fuchai 213 Plus Mod, this squonk version of the mod has been redesigned so that one side of the battery compartment can store a 5ml squonk bottle.  As a result, the squonker utilizes only a single battery, and the power output is reduced to 150 watts. Fortunately, the device is compatible with more powerful 21700 and 20700 batteries for longer vape times with a single cell.  However, you may also use a 18650 cell if you do not have these batteries.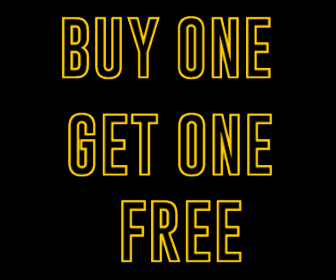 With 88.5mm x 45mm x 31mm measurements, the size is about the same as its predecessors, making it compact and transportable.  Constructed from ergonomic/durable zinc and aluminum alloys, the device is available in yellow, red, blue, or black.  The front-located control face is built with oval adjustment buttons and a full-color display that measures 0.96″ to ensure easy viewing of vape data.  The specifications claim that there are two fire buttons, but more details on this aspect of the mod are not available.
As previously mentioned, the maximum output of 150 watts in power mode. Still, it can also operate in these modes: temperature control (TC) with nickel, TC with titanium, stainless steel TC mode (304/316/317), and TCR mode to work with the heating element of your choice.  And a low minimum resistance capability of just 0.10ohm means compatibility with many atomizers in the marketplace.
Accessing the single battery is performed via a flip door at the bottom.  You may also top off the cell by plugging the unit into any wall outlet via the micro USB port. The charging system features 2 amp fast charging to finish the process before you know it.
Also included in this kit is the Fuchai RDA, which perfectly matches the mod's color.  It features a square form factor, but the corners are rounded for a perfect appearance. Removing the chuff cap reveals a dual post deck with dual wire terminals and a juice well that can be refilled via a center hole that connects to the mod's squonk bottle.  Side airflow looks adjustable by rotating the chuff cap to your favorite setting.
Features & Specifications
Mod
Measurements: 88.5mm x 45mm x 31mm
Colors: yellow, red, blue, black
Made from zinc and aluminum alloys
5ml squonk bottle
Stainless steel/threaded 510 squonk connection bezel
Large full-color 0.96〞TFT display
Spring-loaded center pin
Single battery mod

Compatible with 21700 battery

 3750mAh capacity ( longest vape time)
40A continuous discharge

Compatible with 20700 battery

3000mAh capacity (long vape time)
40A continuous discharge

Compatible with 18650 battery (limited vape time)

2200mAh capacity
25A continuous discharge

Micro USB fast charging system
Easy bottom battery door flips open

Power mode range:10W to 150W
Temperature range:200℉ to 600℉ or 100℃ to 300℃
Voltage input range:3.2V to 3.2V
Resistance range (power & variable temperature):0.1Ω-3.0Ω
Operating modes: Power / TC SS / TC Ti / TC Ni / TCR
Coil compatibility: Kanthal, SS304 / SS316 / SS317 / Ni200 / Ti
Preheat power adjustment
Safety features

Battery imbalance protection
Overheat prevention
Short circuit protection
Reverse battery protection
High input voltage warning
RDA
Dimensions: unknown
Square with rounded corners
Dual post deck
Dual wire terminals per post
Dual-side adjustable airflow slits
Deep juice well
510 squonk  pin
Total Views Today: 1 Total Views: 1,487