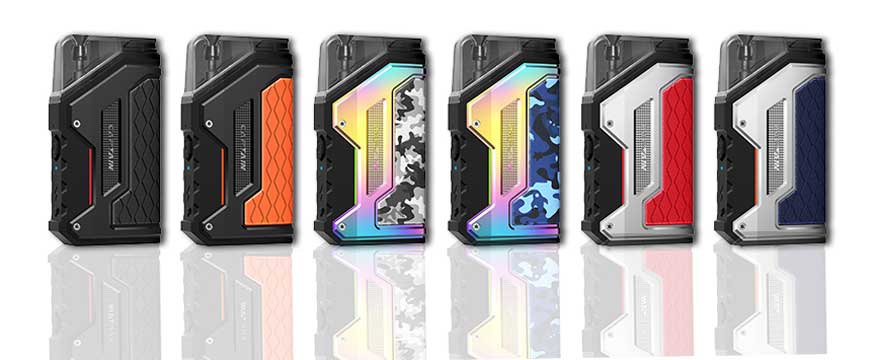 Here are cheap deals to purchase iJoy Captain Airgo Kit.  This pod system features an integrated 930mAh battery, 5.5mL pods, an Univ Pro 3 chipboard, an IP68 tri-proof design (waterproof, dustproof, shock resistance), 0.8ohm coils, draw-activated firing, and ultra-portable design.
Review
Overview
Built with an Univ Pro3.0 chipset, the vape system on the iJoy Captain Airgo Kit is easy to use, especially considering that you only need to draw on the device to fire it up.  In fact, this vape kit is the first waterproof, draw-activated kit in the marketplace.  And, its IP68 rating means you can wash it in the sink or even take it to the beach since dust can't get inside. If you accidentally drop the device, don't worry since the materials used to manufacture the mod make it shock resistant.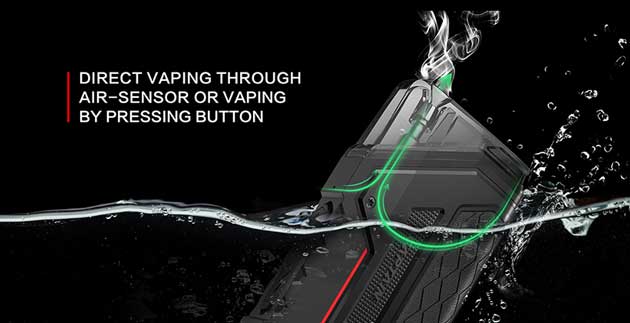 Stylish in appearance, the modern design incorporates metal and synthetic leather for excellent hand feeling and longevity.  And, new injection molding technology also maintains portability because it makes the unit much lighter.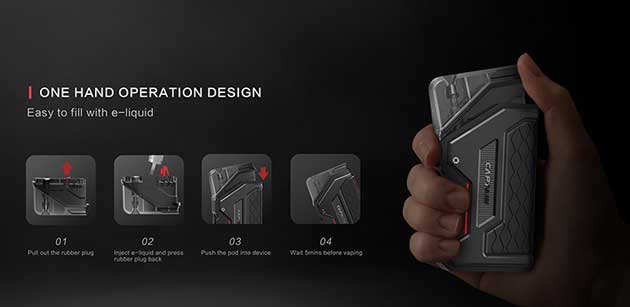 Inside the Captain Airgo, there's a 930mAh integrated battery that should last a full day without a recharge.  On one of the smaller sides, you will find a fire button, but also a USB-C charging port that has a waterproof plug to ensure nothing gets inside. As previously mentioned, you don't actually need to press a button to fire the Captain Airgo up, so choose whichever way you prefer. Power from the battery is also regulated, but it is uncertain at the time of this writing at what wattage that is.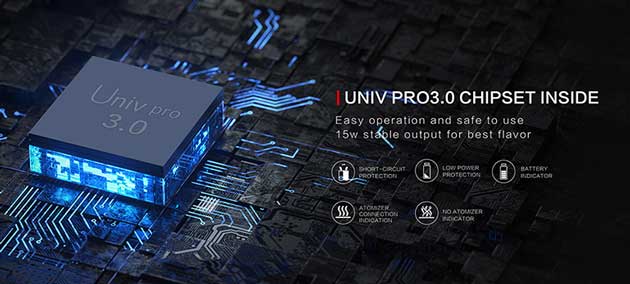 With 0.8ohm coils inside the 5.5mL pods, this setup is ideal for nic salt vape juices, but you may also use lower nicotine freebase e-liquids.  The juice capacity is actually quite large for such a small vape kit, so you may be able to use it for several days without a necessary refill via an easy-access juice port.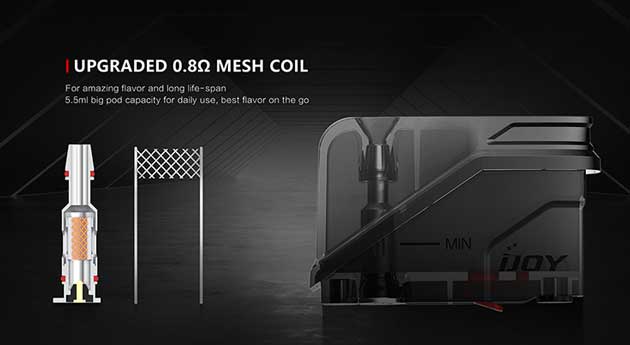 Specifications & Package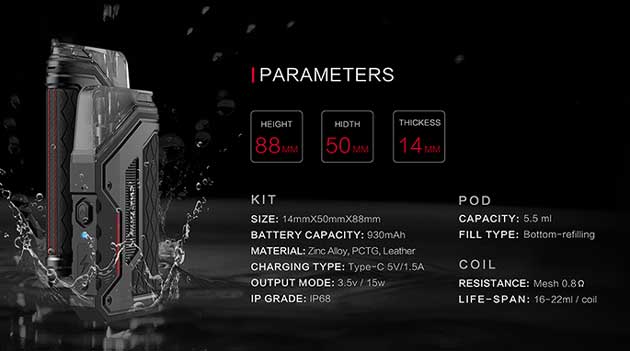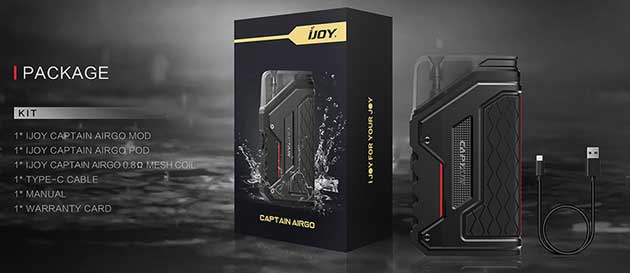 Related Deals
Total Views Today: 1 Total Views: 711