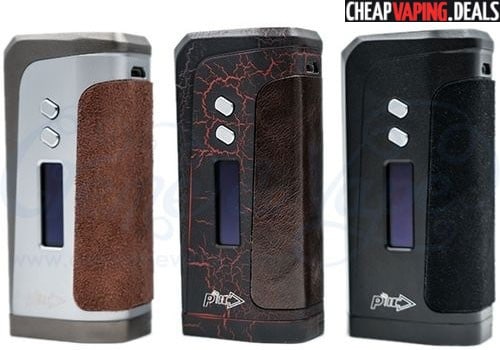 Update: The

Pioneer4you IPV 8 230W TC Box Mod Has Been Discontinued – Check  Newer 230W Box Mod  Deals Or

 

All Mod/Kit Deals 
Overview
The IPV 8 is the follow up to the extremely popular IPV 6X.  It features a small form factor, an increased power output to a whopping 230W, a cattle leather grip and the latest Yihi chip set for a versatile vape experience.
The IPV 8  looks similar in design to the IPV 6x with a slim form factor, making it one of the smallest high wattage mods in the marketplace.  Very little is still known about the unit, but it looks to be constructed from zinc alloy with cattle leather grip.  The device is available in silver with brown leather, all black with black leather and red/black with brown leather.  Due to the leather and light construction materials, this IPV mod looks ergonomic and light in the hand.  At the top of the mod, you will see a 510 threaded connection to ensure flush installs of any atomizers.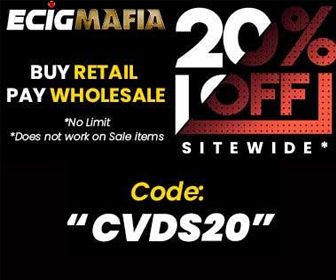 The intuitive OLED screen is situated on the front of the device, below the adjustment buttons.  It display a similar menu as other P4Y devices such as wattage/temperature, voltage, resistance and more.
The Pioneer4You IPV8 is built with the latest YiHi SX330-F8 chip.  As a result, the device is capable of 230 watts of power and versatile temperature control.  Variable temperature modes support stainless steel, nickel and titanium wire and can be controlled from 212 to 572 degrees Fahrenheit. Plus, atomizers can be fired with very low resistance.  In power mode, the minimum resistance is 0.15Ω and in TC/Joules mode, you can fire all the way down to 0.05Ω.  There's also the SX Pure mode which allows the mod to be used with many Pioneer4You atomizers and allows for resistance down to 0.04Ω.  The TCR mode makes the device even more versatile and allows for a temperature coefficient of resistance range of  0.00050 to 0.00700.
The mod gets its power from dual 18650 external batteries that are loaded at the bottom.  They are stored behind an easy magnetic battery door that looks to also have a hinge mechanism.  The unit is charged by way of the USB port located on the side.
Overall, the IPV 8 mod will probably be popular because of the Yihi chip set, its versatile controls and its affordable price.  If you want one, perhaps you should go ahead and pre-order it as stock will be limited and prices are bound to increase substantially.
Features & Specifications
Dimensions: unknown at this time
Materials: zinc alloy with cattle leather grip
Compact with huge power
510 threaded connection
OLED screen with intuitive menu
Powered by dual 18650 cells
Convenient magnetic battery cap
Micro USB charging
Latest YiHi SX330-F8 Chip
Input Voltage: 6.4V to 9V
Output Voltage: 1.0V to 7.0V
Power output range: 7W to 230W
Temperature output range: 100°C-300°C or 212°F-572°F
Joules output range: 10J to 120J
Power mode resistance range: 0.15Ω to 3.0Ω
Temperature/Joules resistance range: 0.05Ω to 1.5Ω
SX Pure mode resistance range: 0.040Ω to 0.060Ω
TC modes supports SS / Ni / Ti and TCR
TCR value range: 0.00050 to 0.00700
Pictures
Video Review
Coming soon
Total Views Today: 1 Total Views: 330