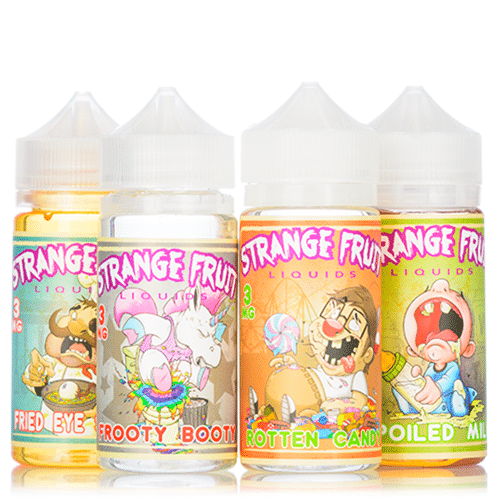 Check out these cheap deals for Strange Fruit 4 Pack Bundle. This combo includes a 100ML of the following four juices:
Spoiled Milk is a delicious dessert flavored e-liquid. If you like key lime pie, this is the one.
Fried Eye Scream is a delicious fusion of fruit cereal with fried ice cream.
Rotten Candy: If you like grape soda and gummy bears, you'll love this one.
Frooty Booty: An amazing rainbow snow cone syrup juice.
Total Views Today: 1 Total Views: 195