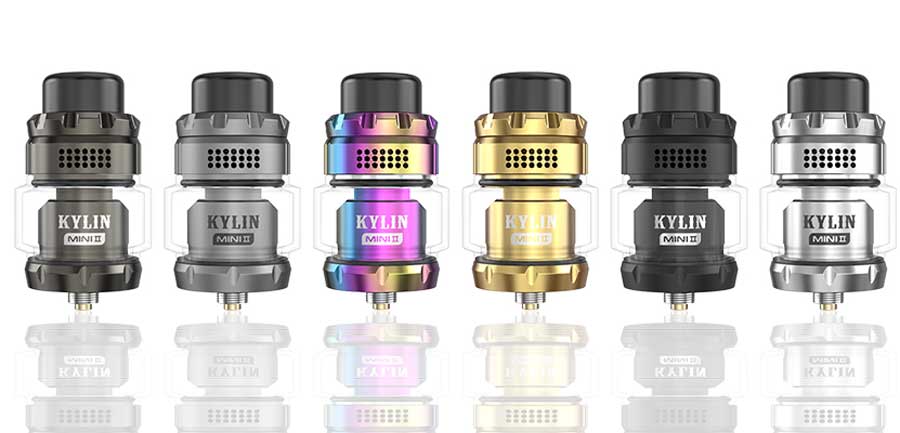 Here is a cheap deal to buy the Vandy Vape Kylin Mini V2 RTA.   It features a 5mL juice capacity, leakproof airflow, 270-degree honeycomb airflow, easy coil installation and support for 0.3ohm fused Clapton coils.  This rebuildable tank atomizer is for sale in gunmetal, grey, rainbow, gold, black, and stainless steel colors. This atomizer is older, so check out the latest version of the Kylin RTA.
Overview
The Kylin Mini V2 RTA is the upgraded version of the Kylin Mini RTA and the smaller edition of the Kylin V2 RTA, both of which are quite popular in the vape marketplace.  What stands out about the latest atomizer is the postless build deck surrounded by honeycomb airflow holes to ensure amazing flavor and huge vapor.  And, vapor production is further enhanced because the external airflow on the Vandy Vape Kylin Mini V2  RTA  has been moved to the top, making it leakproof.  Airflow is also much more variable because it features 42 total adjustable honeycomb holes instead of less versatile adjustable air slots.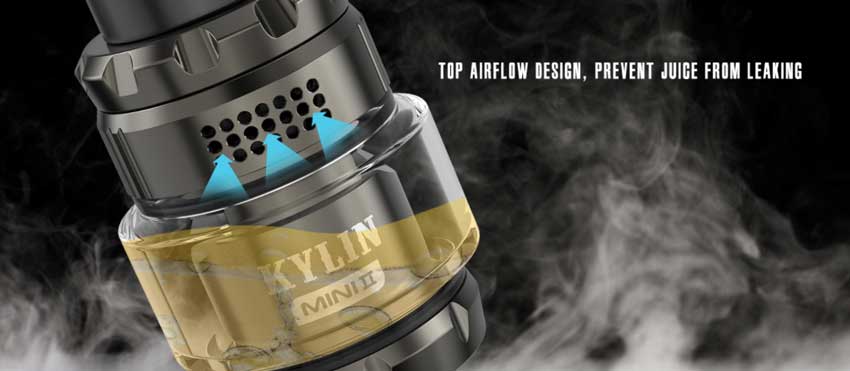 Another difference between the preceding device and the new Vandy Vape Kylin Mini V2 RTA is the coil installation process. Tightening builds is now a much more effortless process because the screws have been moved up and to the side of the build deck for easier access.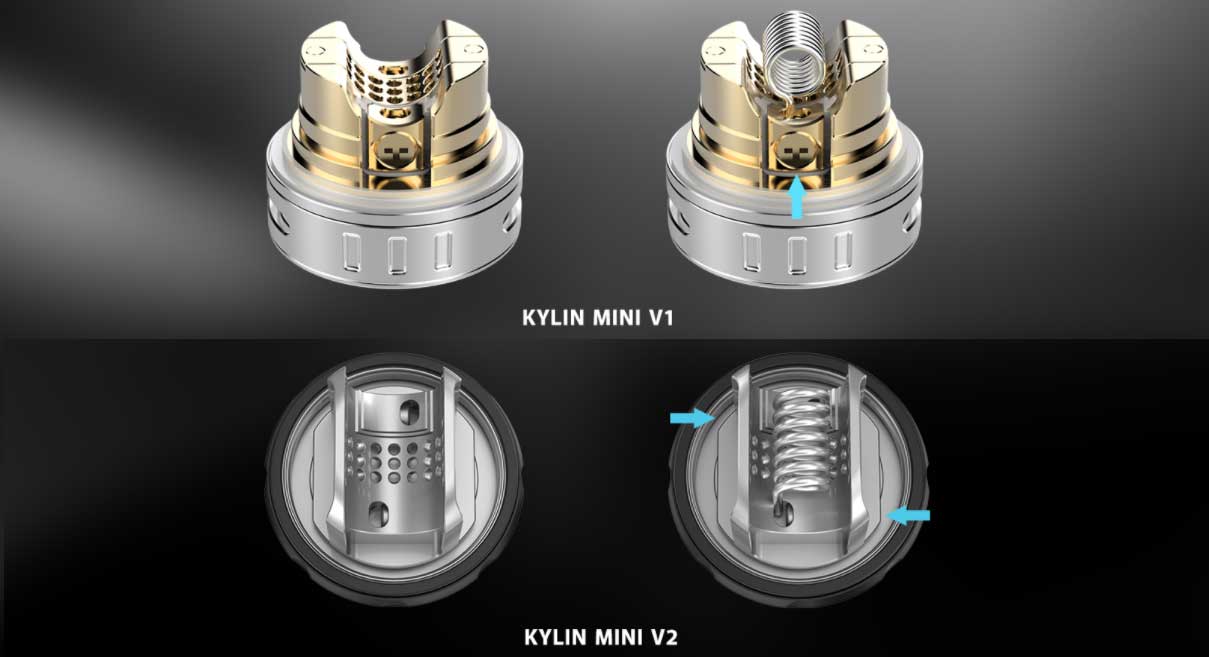 Features & Specifications
The Kylin Mini V2 RTA weighs 164 grams and measures 24.4mm wide by 37.7mm in height without the drip tip.  The juice reservoir can store 3mL or 5mL of e-liquid, depending on whether you install the straight or bubble tank tube.  And, with the purchase of the Vandy Vape Kylin Mini V2, you will receive the atomizer, a pyrex glass tube, a spare parts bag, a coil lead guide, an instruction manual, and a prebuilt fused Clapton coil with 0.3ohm resistance.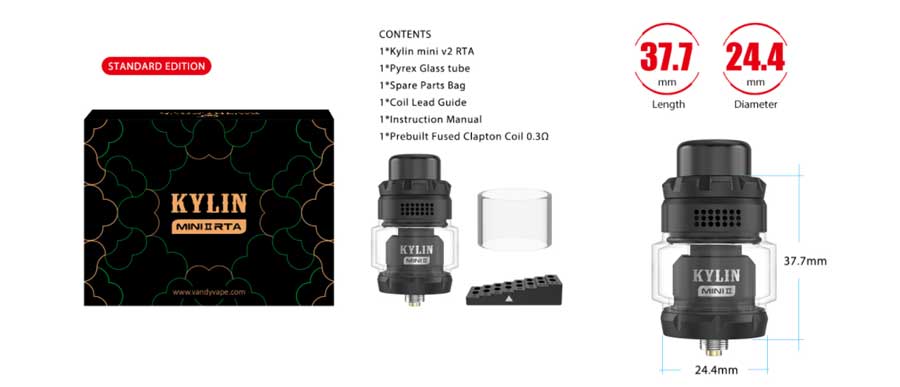 Similar Products
Total Views Today: 1 Total Views: 1,033