Vandy Vape Mato: Single Coil BF RDTA w/ Insane Juice Flow

The Mato RDTA by Vandy Vape features  features 4 internal steel wires for insane juice flow, easy coil building, a 510 & standard squonk pin, durable construction, single coil builds, large build space, and a 5mL juice capacity with easy refill system.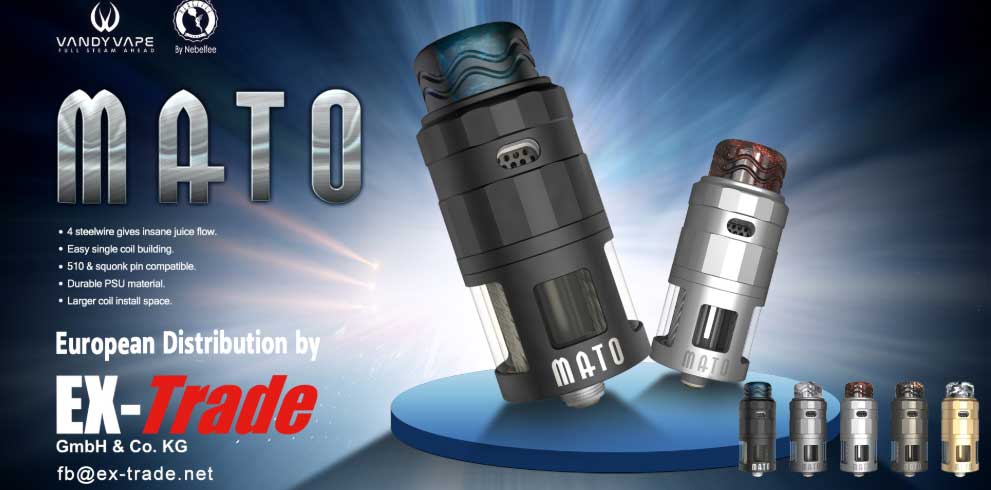 Review
Features & Specifications
This all-in-one dripper and rebuildable tank atomizer measures 46mm by 24mm and weighs 155 grams. When used as an RTA, the juice capacity comes in at a decent 5mL and refills are done via an effortless top fill method. You need to unscrew the top cap to add e-liquid to the juice reservoir.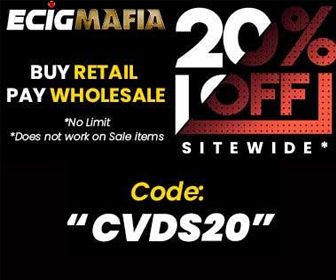 With purchase, you will get a Mato RDTA, a bag of spare parts, a manual, a BF squonk pin, a coil lead guide, and a 0.26ohm triple fused Clapton coil. It is worthy to note that a standard 510 comes pre-installed.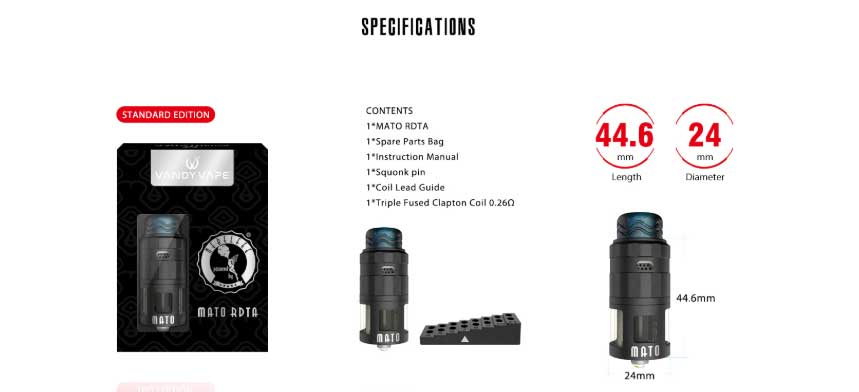 Four Steel Wires For Insane Juice Flow
When you first see the Mato, you will immediately notice four unique steel wires inside the juice reservoir. Vandy Vape designed the RDTA this way to ensure the best possible juice flow and to prevent possible burnt puffs.

Lots Of Build Space
The postless build deck works only with a single coil build which is held in place with two screws that are inserted on the external top side of the device. This unique way of tightening the coil results in additional build space for an effortless coil installation process.  Surrounding the coil on both sides are a plethora of airflow holes that are purposely placed to ensure the coil get hit directly. Airflow control is controlled from two adjustable air intakes on the side.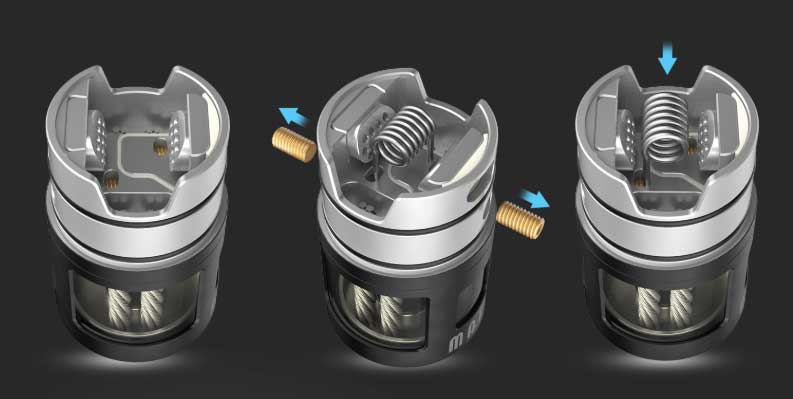 Durable PSU Construction 
Designed with PSU (Polysulfone),  a premium plastic, the RDTA is sure to be rigid and stable. Additionally, this material is durable, stain resistant and highly resistant to high temperatures, making it perfect for construction of an atomizer, build or tank.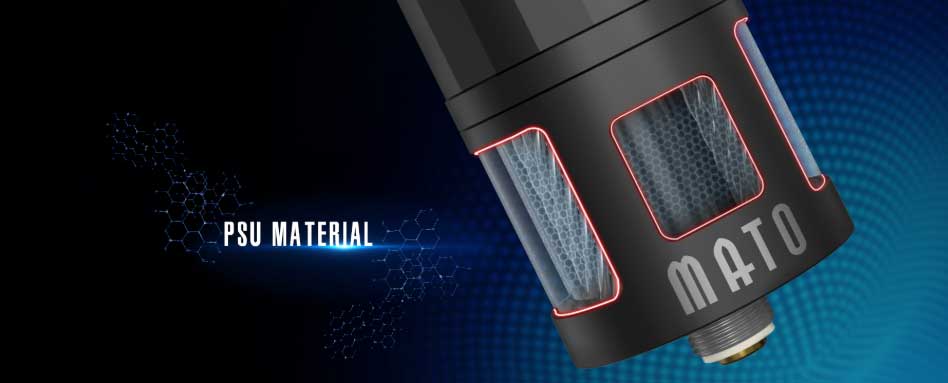 5 Color Options
The semi-gloss finish on the Mato is available in matte black, frosted grey, stainless steel, gold and gun metal. The drip tip looks to be made from resin material and depends on the finish of the RDTA's body.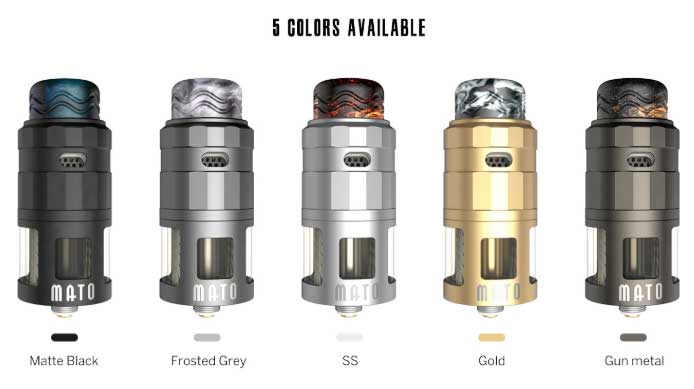 Gallery
Related
Total Views Today: 1 Total Views: 555