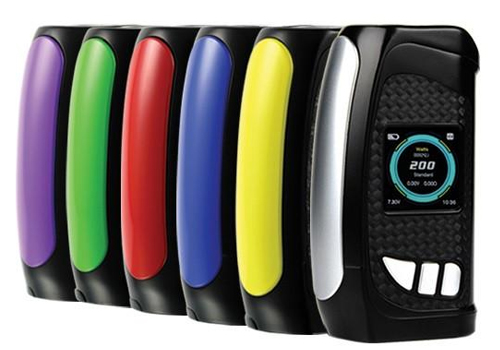 Check out this discount for the Pioneer4You IPV Eclipse Box Mod. With a Yihi chip board to rival Evolv DNA mods and a full color IPS HD display, you can't go wrong picking up this mod for $24.99.
Update: This Mod Is Sold Out Everywhere – Check  Similar 200W Mods Below
IPV Eclipse Review
Overview
The latest box mod from Pioneer4You is the IPV Eclipse. It features a IPS HD display, a Yihi SX420 chip board, easy navigation, 200 watts of output, SXi-Q control system and utilizes dual 18650 cells.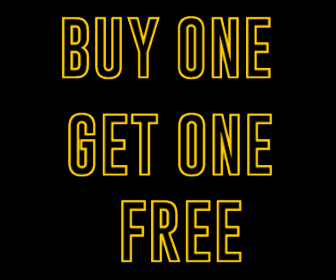 With a curved design, and a large fire mechanism on one side, this mod takes ergonomics and comfort to a new level. And, it is fairly portable for a 200 watt mod as it has dimensions 51.1mm x 90.2mm x 31.0mm and a weight of 181 grams.  And, there are plenty of color options such as silver, red, purple, yellow, green and blue.
On the front of the IPV Eclipse, you will find a state-of-the-art IPS high definition screen.  The display is said to feature brilliant colors and the modern menu was designed to be versatile to operate.  Below the screen on the control face, there's three buttons — down, enter and up — to make navigating the menu system effortless.  At the top, there's a 510 connection bezel and the bottom features a convenient battery cover to access the two external 18650 cells that power the device.  At the top side, you will find a micro USB charging interface to upgrade firmware or charge the cells while on board the mod.
Built with the latest Yihi SX420 chip board, this mod is even more technically advanced than the previous IPV Velas and features a higher output of 200 watts. Several taste modes are built into the operating system including SXi-Q mode, standard mode, eco mode and power mode. The SXi-Q system allows for very precise operation thanks to unique algorithms that allow the mod to operate with an  Intelligent Taste Curve system. Other available variable temperature settings include TCR mode — for custom resistance settings — and stainless steel, titanium and nickel temperature modes, all which have a range that tops out at 572 degrees Fahrenheit. The minimum atomizer resistance in TC modes is a very low 0.05ohm, while the variable wattage function can fire with a resistance to as little as 0.15ohm.  For safe operation, there's also reverse polarity protection, short circuit protection, overheat protection, low/high voltage protection and resistance protection.
Features & Specs
Size: 51.1mm x 90.2mm x 31.0mm
Weight: 181g
Modern curved design
Color options: blue, green, silver, yellow, red, purple
Large TFT IPS HD display
Customize background wallpaper
Three button operation for easy navigation
510 threaded connection
Dual external 18650 batteries
Bottom battery cover
Top/side micro USB charging/upgrade port
Latest Yihi SX420 chip board
Operating modes: power, TC SS316L, Ni200, Ti 01, TCR, SX Pure
Temperature control anti-dry burning technology
SXi-Q Intelligent Taste Curve control system
TCR Value: 0.00050-0.00700
Flavor modes: powerful, soft, eco, standard, SXi-Q
Power mode output range: 5W to 200W
Temperature range: 10J to 120J or 212°F to 572°F or 100°C to 300°C
Output voltage range: 1.0V to 9.5V
Temperature mode/TCR/ Joules resistance range : 0.05Ω to 1.50Ω
Power mode resistance range: 0.15Ω to 3.0Ω
Low voltage protection
Reverse battery protection
Input voltage protection
Low resistance protection
Overheat protection
Short circuit protection
Pictures
Total Views Today: 1 Total Views: 313