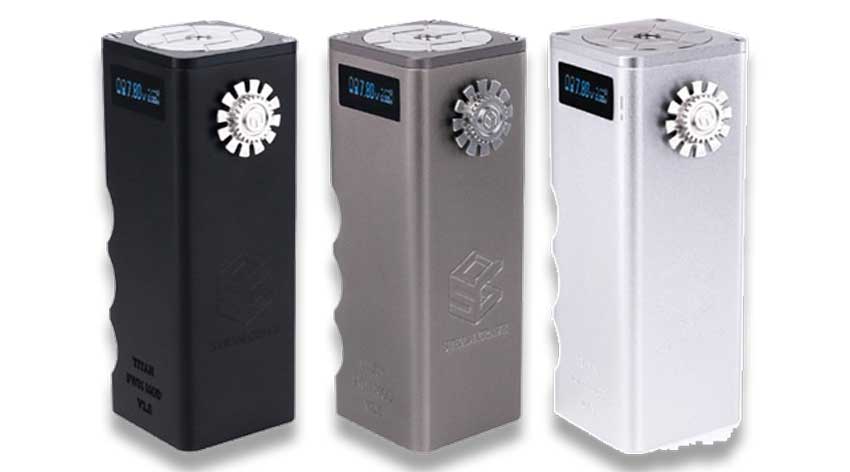 Here are low prices for buying the Steam Crave Titan PWM V1.5 Mod at a low price.  It features four 18650 batteries, 300 watts of power, adjustable voltage, a display screen, and is compatible with atomizers up to 41mm in diameter.   Also available as a kit, the box mod is for sale in black, silver, and gunmetal.  Check out the deals below that ship worldwide, including the USA, UK, Canada, and the EU.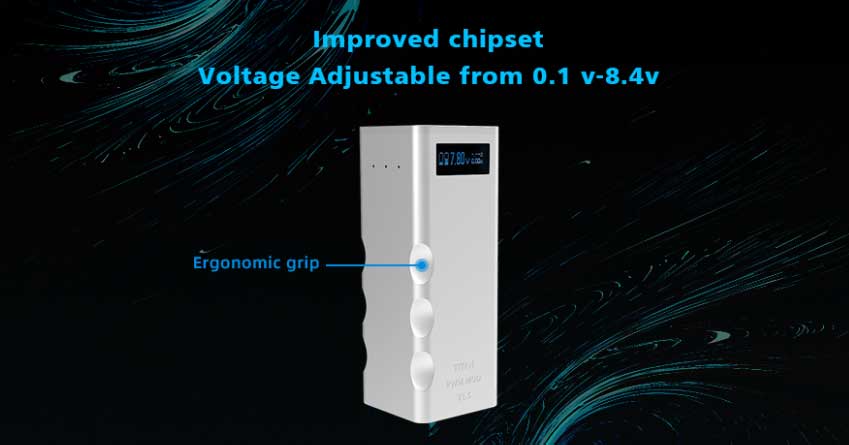 Review
Titan V1.5 Mod Versus Titan
What sets the V1.5 apart from the previous Titan PWM is an improved chipset, improved fire button, more ergonomic design, and a high-end connection plate. Overall, the unit is simple and safe to use, plus it has effortless variable voltage adjustment by way of a fire button that rotates and an LCD.  Power-wise, the Steam Crave Titan V1.5 Mod will fire within 25ms with up to 300 watts of power, and a myriad of safety protections keep everything safe. And the device can be locked by pressing the fire button three times.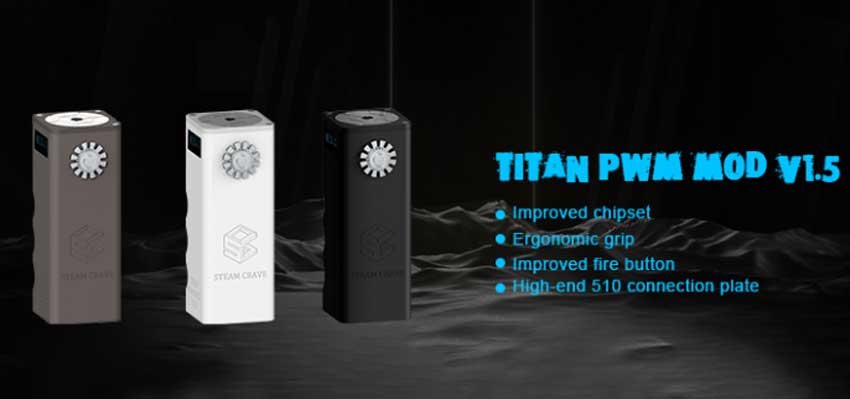 Quad 18650 Box Mod & 41mm Atomizer Connection
In addition to its massive power,  the Titan PWM V1.5 is unique in that it is one of the few box mods that work with four 18650 batteries for crazy vape times without a recharge. Two batteries are installed inside the bottom battery bay in parallel and two in series, but you may also use only 2 cells.  Best of all, the Steam Crave Titan PWM 1.5 Mod is compatible with atomizers with a diameter anywhere from 30mm to 41mm, further adding to the fact that this is no ordinary mod.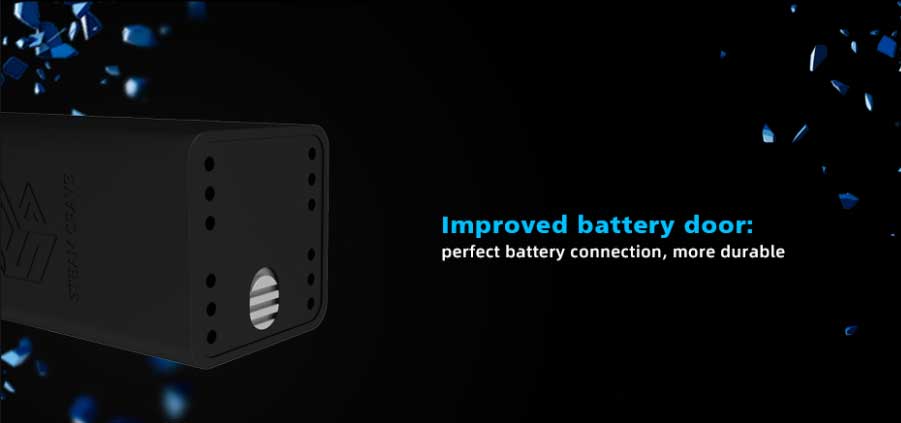 Similar Products
Total Views Today: 1 Total Views: 3,196