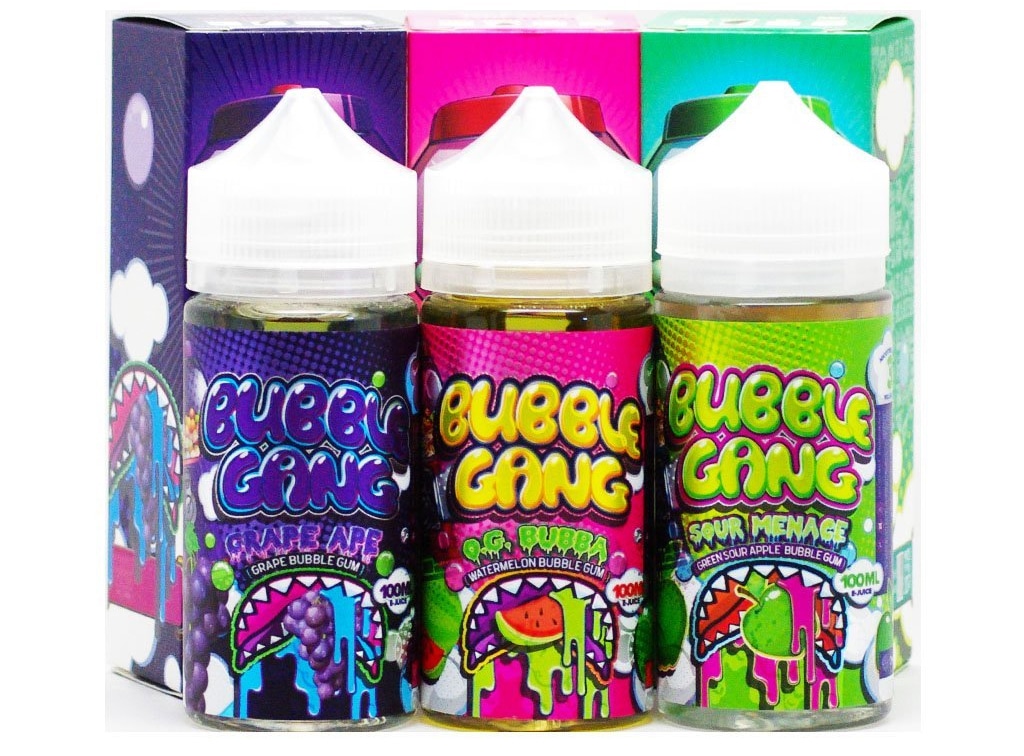 100ML Bubble Gang E-Liquid Deals
If you like fruit vapes that are infused with bubble gum flavors, you are sure to love the Bubble Gang mouthwatering e-liquids. Available flavors include OG Bubba, Sour Menace and Grape Ape.
Available Flavors
OG Bubba: The premier flavor of OG BUBBA is a incredible long lasting flavor combination of delicious  fresh, sweet watermelon goodness with a touch of tartness. OG Bubba is absolutely perfect all year round.
Grape Ape: The newest flavor from Bubble Gang, Grape Ape combines the flavors of juicy grapes mixed with the mouth-smacking taste of a classic bubblegum! Tart with the sweet flavor of bubble gum! Easily your new all day fruit and candy vape!
Sour Menace: The follow up to OG BUBBA, Sour Menace combines the tartness of biting into a sour granny smith apple with the added sweetness of your favorite bubble gum.
Related Store Sales
Total Views Today: 1 Total Views: 893