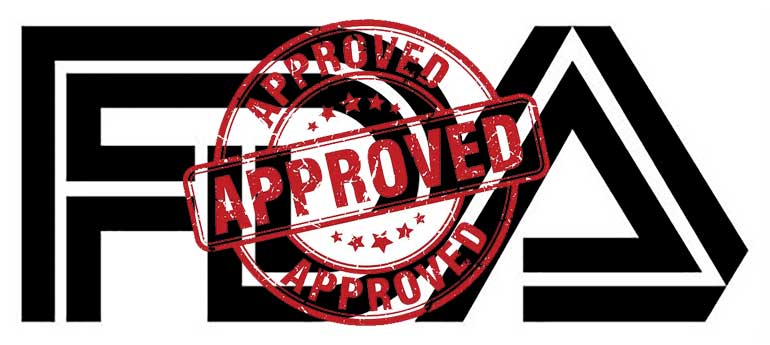 Beginning on September 9, 2020, all vape products in the United States must have submitted a Premarket Tobacco Product Application (PMTA) to be marketed in the United States.  This means that any tobacco or vaping product must be approved by the FDA, or the manufacturer must have submitted a PMTA application, to still be for sale on September 9.
Because we see a lot of confusion as to what vapes will be available to purchase after the deadline, we are making a list of brands, box mods, e-juices, e-liquids, starter kits, pod kits, tanks, RDTA, RDA, RTA, replacement pods, replacement coils and other vape products that are still legal to buy or sell in the United States because they have met the FDA requirements.  And, in the future, we will also include a PMTA compliant list of approved brands, such as Smok, Geekvape, Naked 100, Vaporesso, and more.
PMTA FDA Compliant Vapes
To make it easy, we have a section for each type of product that is still for sale in the United States starting on September 9.  Soon, we will also add more brands that are working with the FDA and will link to the official FDA page when they generate their list.  Best of all, when you click any of the products below, you will also find the best price for it. As more information becomes available, we will update this page, so come back often.
Box Mods, Starter Kits & Pod Kits
Only Smok, Vaporesso, and Vuse have confirmed they've submitted their applications, but many more have stated on their websites or via press releases that they intend to shortly. All products below are already going thru the application process and should remain on the market as of September 9.
More PMTA FDA Approved Mods & Kits
E-Juices & E-Liquids
There are many companies that have submitted their e-liquids apps, but it is unknown at this time which flavors will be available and with what nicotine strength. We will update this information as soon as possible. However, we found out that Savage Enterprises, Vapor Vapes, Air Factory, Prism E-Liquid, Halo Ecigs, Pod Juice, and EC Blends have already submitted their PMTA. Many more juice vendors are also planning to do so.
More PMTA FDA Approved Vape Juices
Atomizers, Tanks, RDA, RTA & RDTA
More PMTA FDA Approved Atomizers
We only know of one Smok Tank at this time that will be available after the deadline passes. However, Vaporesso is also in line with the FDA requirements and should have some of their atomizers for sale in the USA on September 9.
Replacement Coils & Pods
More PMTA FDA Approved Coils, Pods & Accessories
All box mod and pod kits need matching coils and cartridges, so we will list these below when the info comes in.
Total Views Today: 1 Total Views: 8,025