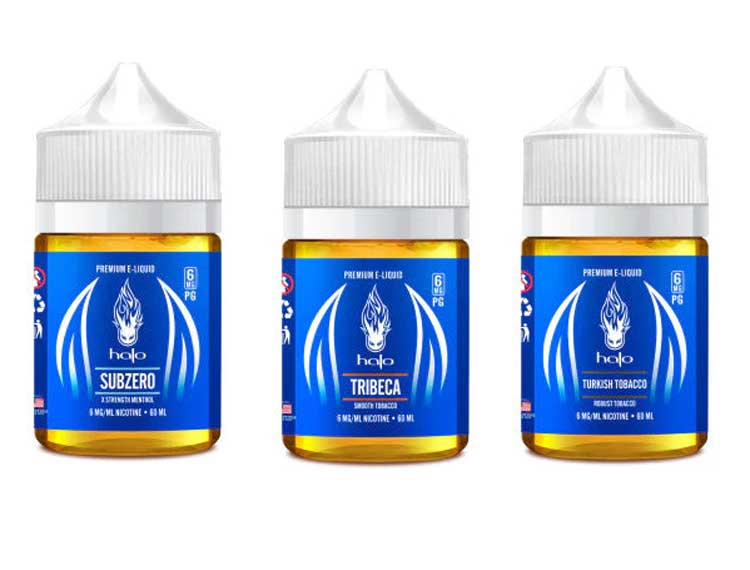 Here are cheap deals for Halo E-Liquids. The company submitted its PMTA application and should remain available in the United States in the following flavors: Tribeca, Subzero & Turkish.  Although hard to find because few trustworthy merchants carry them, these vape juices are in high demand because of the unprecedented tobacco and menthol flavors.  Each flavor is also made with the highest quality standards and best ingredients to ensure a safe, consistent vape experience.
 Flavor Profiles
Halo Tribeca: An exquisite tobacco flavor fused with vanilla and caramel for a perfect finish.
Halo Turkish Tobacco: A mild satisfying tobacco-flavored e-juice
Halo Subzero: Mint-flavored e-liquid that features cold menthol and excellent vapor production.
Halo Fusion: A flavorless e-liquid.
Features
Made in the USA
Bottle size: 60mL
Childproof cap
Nicotine options: 3mg, 6mg, 12mg, 18mg, 24mg
Bottle type: unicorn
Independently tested
No animal testing
High-quality ingredients
Smooth flavors
Total Views Today: 1 Total Views: 2,492