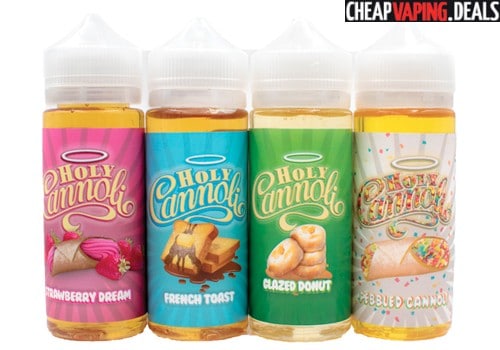 Here's an amazing deal for a Holy Cannoli E-Juice bundle.  Get all four flavors – 4 x 120ml –  for just $45.00.  Each 120ml bottle of Holy Cannoli retails elsewhere for about $40.00 so this is a blowout deal!
Flavors:
Glazed Donut:  A creamy e-juice with custard that tastes like a glazed donut.
Pebbled Cannoli: A creamy & fruity pebble e-liquid with cannoli with plenty of flavor.
Strawberry Cream Cannoli: Very sweet juice that has a strawberry cream cannoli taste combined with sugar.
French Toast: French toast flavors combined with cinnamon and maple syrup.