Check out these cheap deals for Holly Cannoli Vape Juices. These e-liquids are outdated, so check out newer e-juices.
Holy Cannoli E-Liquids Description
Holy Cannoli  Vape Juices are a must-try for pastry enthusiasts.  Check out their popular Glazed Donut flavor furnishing the flavor of a freshly baked glazed donut in a fried shell, and their French Toast flavor that includes a touch of maple syrup and some powdered sugar on top.  All the holy Cannoli e-juices produce unique dessert flavors that please anyone who enjoys sweet delights.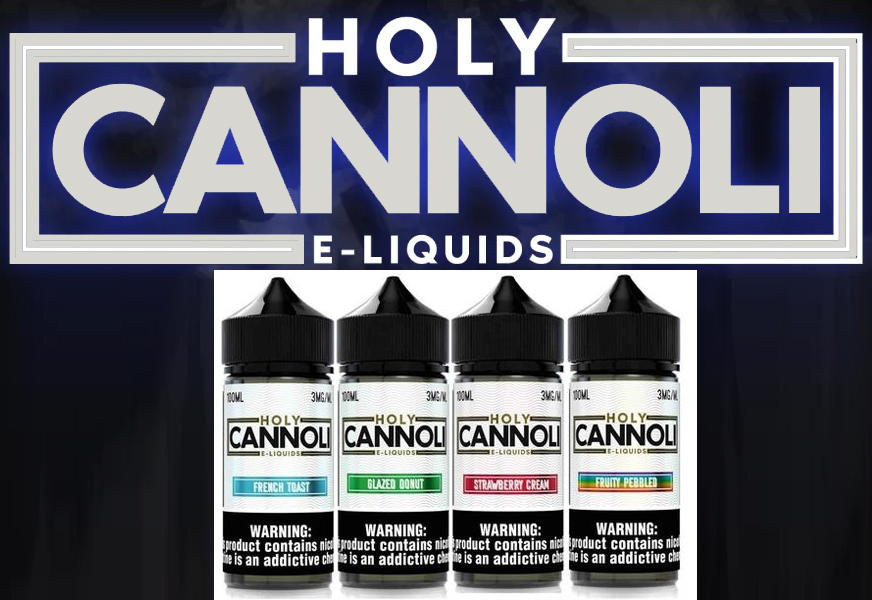 Flavor Options
French Toast: A fusion of French toast and maple syrup, topped off with powdered sugar
Fruit Cereal: Fruity cereal flavors with cream and a fried pastry
Glazed Donut: Oven-baked donuts and  butter
Strawberry Cream: Strawberry and cream dessert flavors
Blueberry Strudel: A strudel fused with blueberries
Features
Brand: Holy Cannoli
120mL gorilla bottle
PG/VG: 70/30
Nicotine options: 0mg, 3mg, 6mg
Total Views Today: 1 Total Views: 4,506