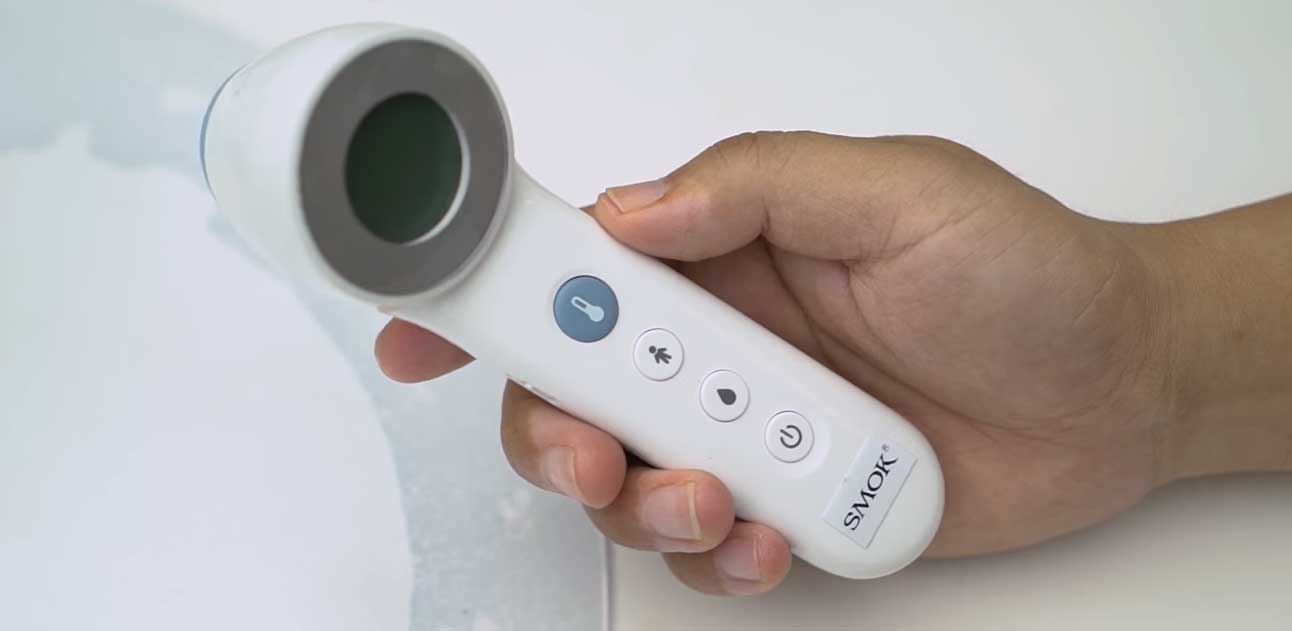 Smok X2: All-In-One Vape Kit, Thermometer & Portable Charger
The SMOK X2 Kit features 100 watts of power, a 1100mAh built-in battery, USB charging, a non-contact thermometer, and a powerbank function. Some of you may remember its predecessor, the Smok X, but this a completely different device. In the design department, the shape of the Smok X2 is very similar to a forehead thermometer, so it should be kept clear from children to avoid confusion and for safety.  On the front of the device, there's a display screen on which you may see current temperature readings or get vape information. Underneath, you can see three buttons to select any of the modes: thermometer measuring key, vape or power bank. And, at the bottom, you can power the device on or off. The back of the vape kit has nozzle that doubles as a thermometer and vape nozzle.
X2 As A Thermometer
To use the Smok X2 as a thermometer, the process is almost identical to using any non-contact thermometer that utilizes an infrared probe to instantly take someone's temperature. In the video above, you can see that temperature readings are instant and the large backlit display screen makes reading the temperature a breeze, even in dark environments. Taking someone's temperature, simply place the nozzle probe about one inch from the forehead and press the blue temperature button at the same time and you should get a reading within a second. We hope that the temperature reading of the X2 is accurate but, obviously, this will not be an FDA approved thermometer.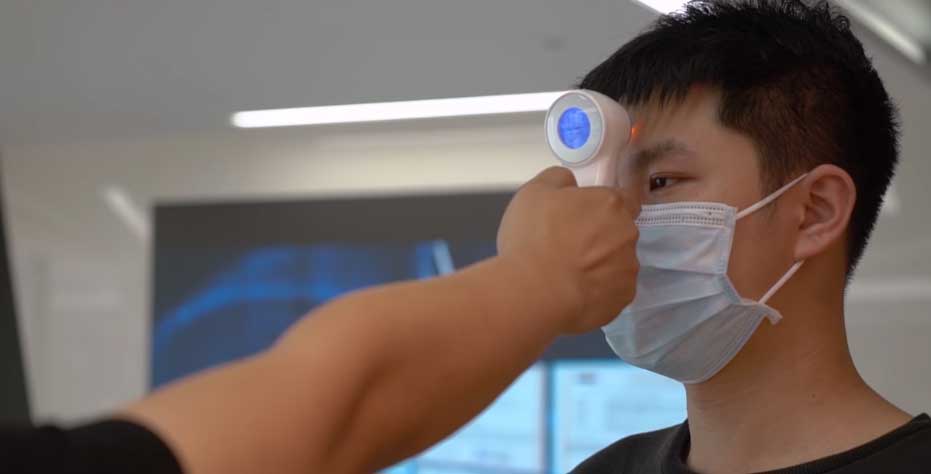 X2 Powerbank Function
There's a USB port on the back of the device that is used for charging the integrated 1100mAh battery with the cable in the package. Besides, the X2 may also be used as a portable charger to top off the battery on devices such as smartphones, tablets or other electronics that use a USB interface.  At the time of this writing, it is uncertain whether it is a type-C USB or micro USB, so we will have to update that information here when it becomes available.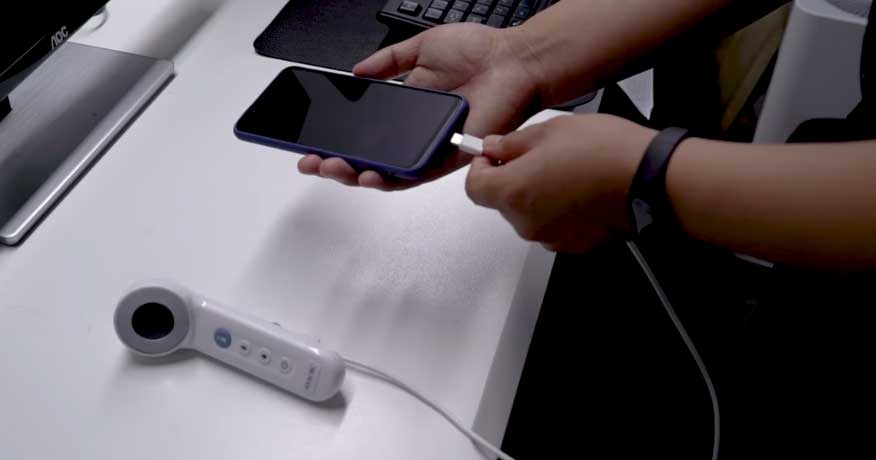 X2 Vape Mode
Very little information is out in regards to the vape specifications of the X2. From the released videos and pictures, we can conclude that vaping occurs via the same back nozzle that contains the infrared temperature probe and output from the 1100mAh integrated battery tops out at 100 watts. It looks like there are no available modes, so the output will depend on the charge level of the battery and a draw-activation system means you simply take a puff from the nozzle to fire the Smok X2. Vaping on this device is sure to be regulated for safety and there should be a plethora of security features for a safer vape experience.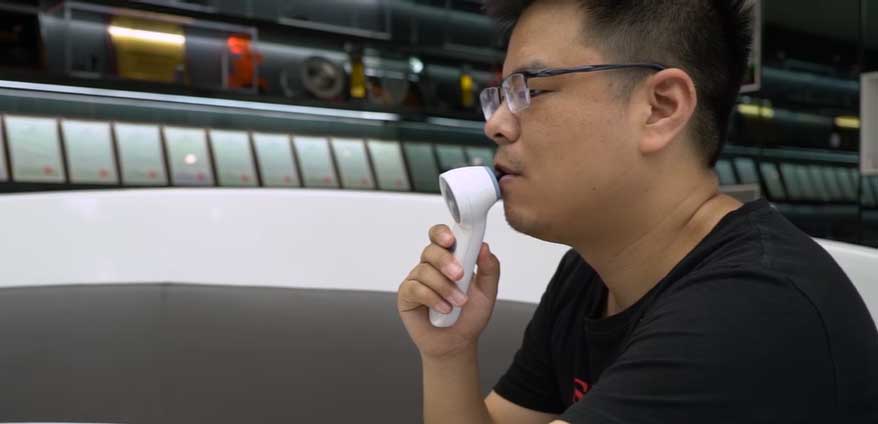 Features & Specifications
X2 Colors: white
Appearance: similar to a forehead non-contact thermometer
Maximum output: 100W
1100mAh internal battery
Micro USB charging port
Direct output from the battery
Use as a portable charger for smartphones, tablets, electronics
Puff-activated fire mechanism
Non-contact thermometer function
Several safety protections
Related
Total Views Today: 1 Total Views: 109