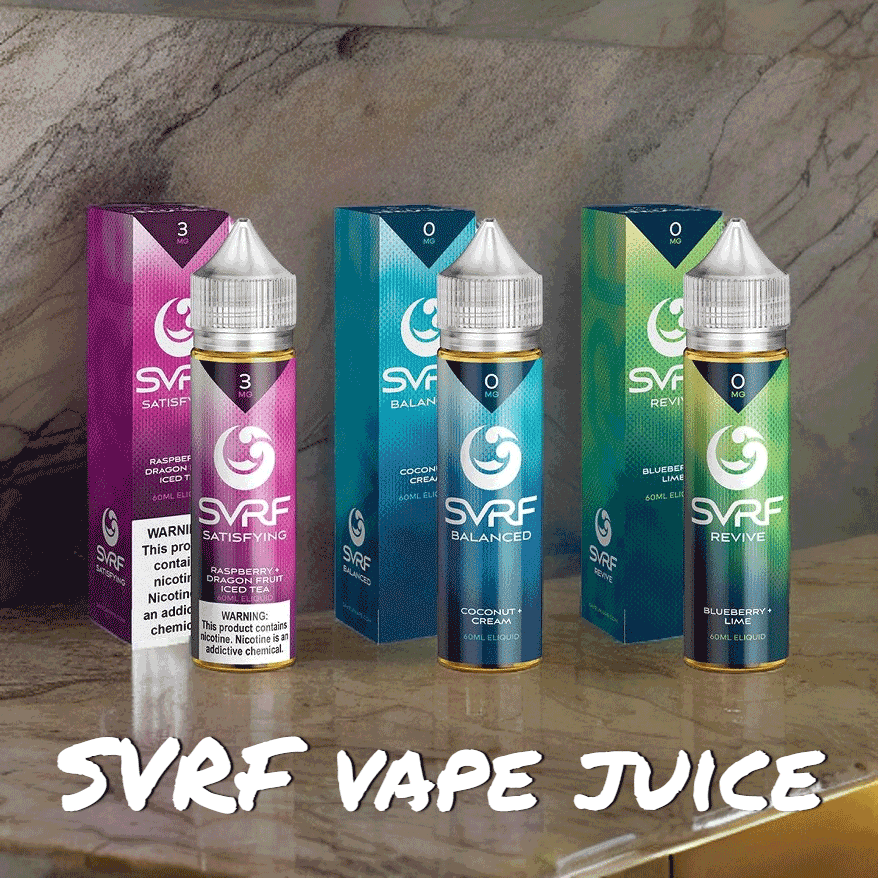 Here are cheap deals to buy SVRF e-liquids and e-juices. They are for sale in satisfying iced, refreshing iced and balanced iced flavors.
Deals
Flavors
Satisfying Iced: Combines raspberry and dragon fruit iced tea topped off with menthol for a chilled result.
Balanced Iced: Features a fusion of creams and coconut that ends with a blast of chilly menthol.
Refreshing Iced: Blends together cool cantaloupe, frozen mango, and chilled papaya. The result is an icy fusion of tropical fruit, ideal for the summer.
Refreshing: A delicious mix of papaya, mango topped off with crisp cantaloupe.
Balanced: A coconut cream vape.
Satisfying: A fusion of raspberry, dragonfruit iced tea and several flavored fruits.
Similar Products
Total Views Today: 1 Total Views: 1,024