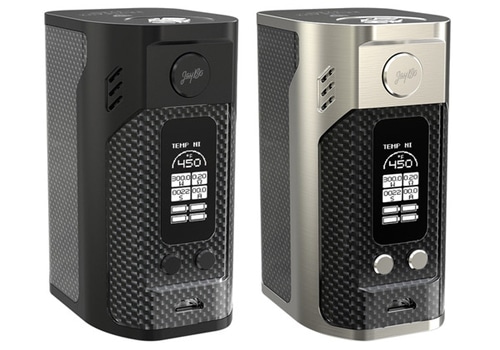 Wismec Reuleaux RX300
Check out these deals for the brand new Wismec Reuleaux RX300 Box Mod. The device features a whopping 300 watts of output, a new menu, accurate temperature control and is powered by quad 18650 batteries.
Update: The RX300 has been discontinued.  Check out other high powered Wismec mods below
Leather & Carbon Fiber Editions
With the RX300, Wismec is bringing out a brand new mod in their RX series.  The box mod has a new form factor and is larger than the RX200, RX200S and RX2/3 to allow for the additional battery.
There are two versions available: the first is made from what looks to be the same zinc alloy as previous RX devices and the second features a premium and more expensive carbon fiber finish. Both varieties are available in black or silver and there's also changeable leather stickers to alter the mod's look according to your preference.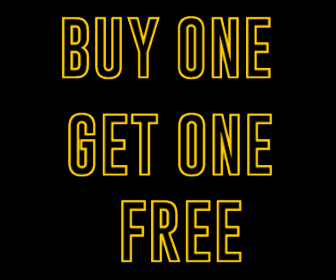 Components
The top of the RX300 has a stainless steel threaded 510 connection with a spring-loaded center pin in order to easily accept most atomizers.  With the Jaybo logo, the fire button looks the same and so do the adjustment buttons at the bottom of the control face.
The device is built with the familiar 0.96″ OLED, but the vertical oriented menu has been rearranged.  On the display, you'll see the mod's statistics that include current mode, wattage, temperature, voltage, amperage and battery level of each of the 4 cells. Unlike preceding mods, current wattage or temperature are displayed within a half-circle, giving the menu an amazing look. At the bottom of the menu, there are also individual battery level indicator bars that monitor voltage levels for each inserted cell.
Quad 18650 Battery Support For Long Vape Times
The mod utilizes four 18650 high rate batteries to ensure it can effectively provide up to 300 watts for long periods of time.  For easy access, the battery bay is now accessed on the bottom and utilizes a hinge-style door that utilizes a lock switch.  The cells easily slide in, resulting in much more convenient installation. The device also features on-board charging so you can plug it into any USB wall/computer via the micro USB port on the control face.  While previous RX devices had problems with balanced charging and ensuring cells reached optimum voltage, Wismec is said to have fixed these issues with the Reuleaux RX300.  Of course, it is always advisable to charge batteries externally.  Best of all, the mod can be used as a power bank for charging your mobile phone in case of emergencies.  To do so, you  must screw the included reverse charging adapter into the 510 bezel and connect it via a USB port to your smart phone.
Massive Output At 300 Watts
From a technical perspective, the RX300 looks to be identical as other RX mods, but with a higher power output.  The mod's wattage ranges from 1 watt to 300 watts and is capable of low resistance down to 0.05ohm.  Temperature mode is possible from 100 to 300 Celsius with all types of coil heads including stainless steel, nickel and titanium.  Although it is not listed in the specifications, the RX300 is sure to have a TCR mode, so it can be vaped with any number of coil types with very precise output.
Firmware Upgrades & Safety
Firmware is also upgradable in case a new operating system comes out that may have new features such as higher power output or a new menu.  And, the device seems to have a wide range of safety features including reverse polarity protection, overheat protection, low/high resistance protection, low voltage protection and anti-reverse circuit protection.
What's In The Box
In addition to the mod, you'll also get a USB cable, a manual, a warning card, an authenticity card and a warning card.
Video Reviews
Features & Specs
Zinc alloy construction
Carbon fiber version available
Colors: black, grey
Changeable stickers
0.96″ OLED with new vertical menu
510 threaded connection
Spring-loaded center pin
Powered by four 18650 batteries
Battery bar indicators for each cell
Micro USB charging
Micro USB upgrade capable
Use as power bank for mobile phone emergencies
Output  modes: VW / TC x 3 / TCR
Variable temperature supports Ni, Ti & SS
Power range: 1W to 300W
Temperature range: 200°F-600°F or 100°C to 300°C
Power mode resistance: 0.1Ω to 3.5Ω
Temperature control resistance:  0.05Ω to 1.0Ω
Multiple safety protections
USB Cable included
Changable sticker included
User's manual
Warning Card
Authenticity sticker
Pictures
More Wismec Deals
Total Views Today: 1 Total Views: 3,589