Check out this exclusive coupon for Sour House e-liquids and vape juices.  These 100mL juices come in gorilla bottles and are for sale in the following flavors: watermelon iced, strawberry iced, raspberry iced, apple iced, watermelon, strawberry, lemon, and apple.

Flavors
Watermelon Iced: frozen watermelon candy pieces fused with ripe strawberries and apple juice.
Watermelon: a juice fusion of sweet and sour watermelon flavors.
Strawberry Iced: mouthwatering watermelon topped off with a polar blast.
Strawberry: Sweet and sour strawberries fused into an amazing concoction.
Raspberry Iced: A combo of tart and sugary raspberries and a hint of a cool breeze on the exhale.
Lemon: sweet lemon on the inhale and hints of sour lemons on the exhale.
Apple Iced: green apples picked during sub-zero temps for a frozen delight.
Apple: Juicy pieces of green apples for a result that is both sweet and sour.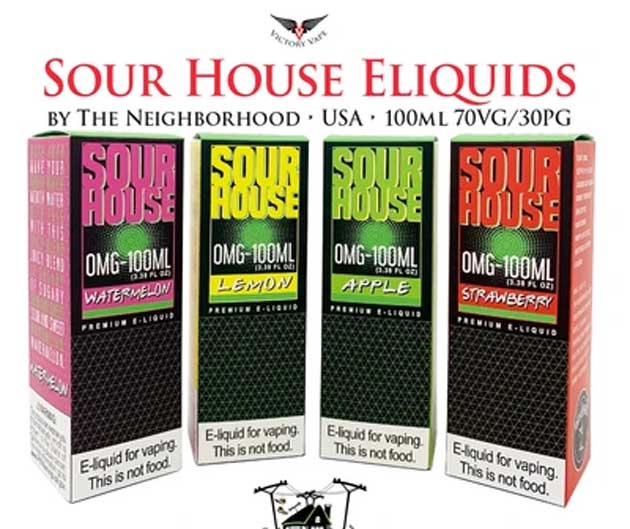 Features
Bottle Size: 100mL Unicorn Bottle
Nicotine Options: 0mg | 3mg | 6mg
VG/PG Ratio: 70VG/30PG

Comparable E-Juices
Total Views Today: 4 Total Views: 1,694